Minecraft is one of the most popular block building game in the sandbox genre that lets you use your creativity and imagination to create amazing worlds and tools in the pixelated world. However, if you are looking to change your taste in the genre and play something entirely new then we have the best 10 alternatives to Minecraft. We also have the best action games for you as well, if that's your favorite genre. Below are the 10 Alternative sandbox games for you to enjoy instead of Minecraft.
Best Sandbox Games Like Minecraft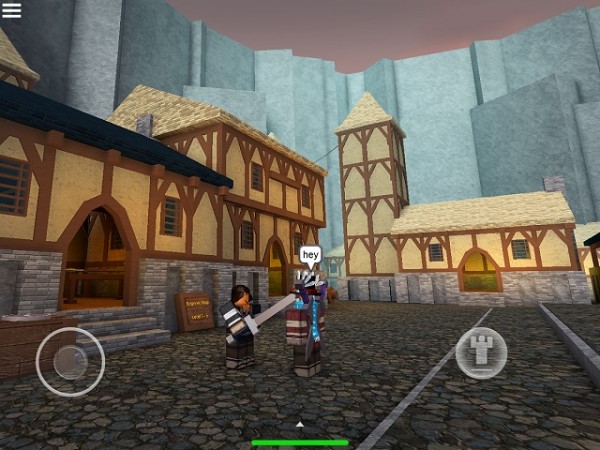 Roblox is a rich world of gaming creativity that lets you create unlimited game worlds and share them with your friends or anybody in the world to play and enjoy. In Roblox, you can create different game levels and share them with others so they can play and rate it. You can also play game levels that have been shared by other players. You will find different levels consisting of different genres which includes but not limited to First-person Shooter, Role Playing Games, Racing, and many more. Roblox also combines social interaction within players so they can connect with each other and share each other's game worlds and enjoy them together. Roblox also lets you customize the characters depending upon your tastes. There's a also a premium subscription that gives you even more tools to build a fun new game world. However, the free version is enough if you want to just enjoy the game casually. The premium subscription costs as low as $5.95 per month.
Availability: Android, Xbox One, iOS, Microsoft Windows, iPod touch, Mac OS X.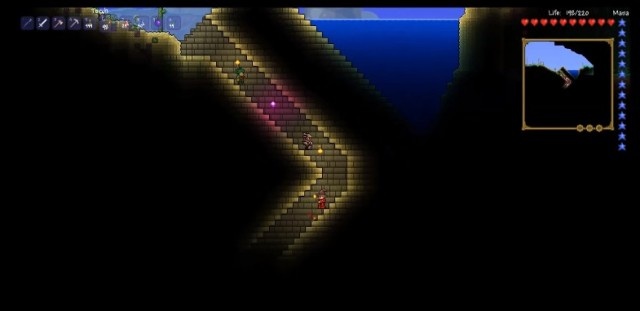 If Minecraft has become a bit boring for you then you are going to love Terraria because it combines all the good things from Minecraft with some of the best aspects of RPG and sandbox games. In this game, your job is to explore the world, harvest for different resources, and craft your tools. You can build your personal base and also interact with other game characters. These different characters will join you in your quest and help you in defeating different bosses in the game. The crafting system in Terraria is really easy to understand and even new players will find it really simple to craft new tools and build new places.
Availability: Windows, Mac OS X, Linux, PlayStation 3, Xbox 360, PlayStation Vita, Windows Phone, Android, iOS, PlayStation 4, Xbox One, Nintendo 3DS, Wii U.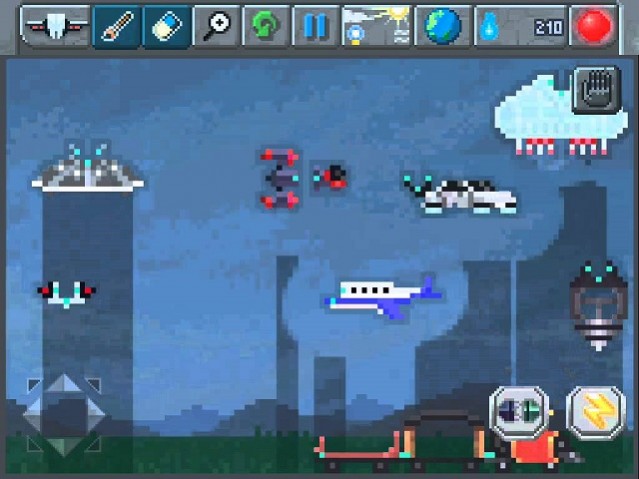 If you want to enjoy the goodness of Minecraft combined with Doodle God then you are going to love The Sandbox on your mobile device. This game lets you bring life to the universe or bring death to it with just a single tap of your finger. This game is more than just a sandbox game because it offers freeform gameplay where you can do almost anything. The game starts off with a few elements in the beginning and you are presented with a simple tutorial where you learn how to combine these elements to make new elements. You can then start creating your own world with everything that you would like to see in it. You can also share your created worlds with everyone in the world and also examine worlds created by other people.
Availability: Android, iOS.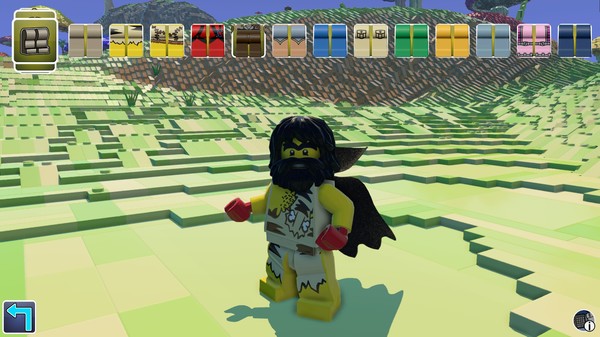 Everybody loves LEGO. Children, teens, and adults, they all love building different things with the LEGO blocks. Well, now you don't have to buy different sets to create your favorite stuff because you can download the LEGO Worlds game and enjoy the vast world filled with your favorite LEGO blocks. You can let your imagination and creativity run wild in this game and create anything that you can imagine. You don't need physical blocks anymore because this amazing game will let you build houses, jungles, vehicles, dragons, and many other things. If you love Minecraft then you are going to enjoy creating new stuff in LEGO Worlds.
Availability: Steam Early-access.
If creating different worlds in Minecraft sounds boring to you because you have had enough of Earth then worry not because you can now discover new worlds and create amazing new things on a completely new planet. Starbound lets you build an amazing world on your newly found planet in the universe. You are a lone survivor on a new planet in the galaxy and it's your job to create a new habitat for living, find different resources on the new world and craft everything you need to survive and thrive on the new planet. Get together with your friends in online multiplayer and create something amazing.
Availability: PlayStation 4, Microsoft Windows, Xbox One, Linux, PlayStation Vita, PlayStation 3, Mac OS X.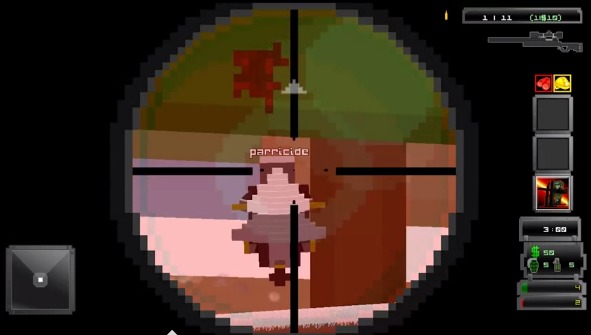 Just as the name suggests, this game is the perfect choice for people who love Minecraft and also share a soft spot for shooting games. If you want to enjoy some shooting action and gun crafting in a pixelated adventure then Guncraft is the best game you can ever play. In this game your job is to create amazing maps and also craft your own guns then you can use these guns and maps in matches against other players that includes Team deathmatch, Survival in Lava, and also the famous Capture the Flag mode popular in the FPS games.
Availability: Xbox 360, Microsoft Windows, Mac OS X, Linux.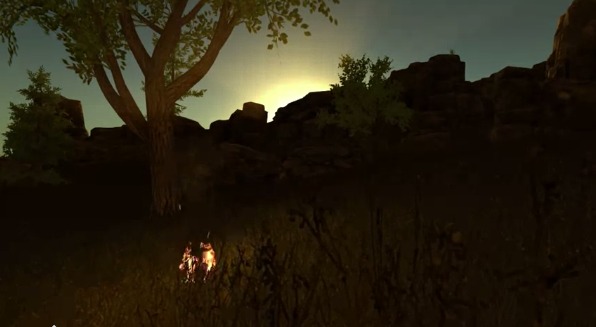 This game offers one of the best graphics in the survival genre. The game focuses mainly on your survival but in order to survive you need to harvest for resources and craft tools that will help you survive the wild world around you. You start with just sticks and stones that are lying around you but slowly you start gathering different resources and create better weapons and tools that will aid you in your survival journey. You can make new friends or enemies, depends on how you play the game. You can create your personal home base and make new weapons to hunt animals or fight off others that are trying to hunt you down. Every day in this game is your test for survival.
Availability: Microsoft Windows, Mac OS X, Linux.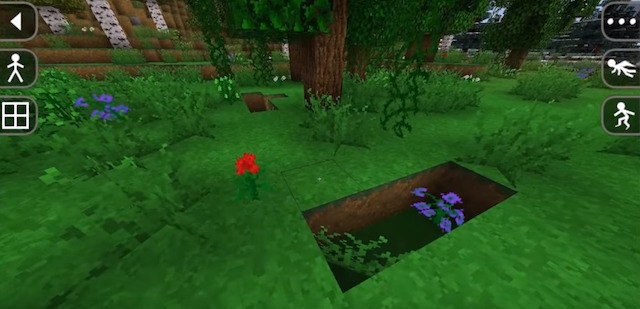 Rust is only available for computers so if you want to play a survival game on your mobile device then you will have to settle for Survivalcraft that combines all the goodness of Rust in this pixelated game. Survivalcraft looks exactly like Minecraft in terms of graphics because it shares the same pixelated graphics as well. In this game you get to build a lot of different houses, and tools but the main focus is on your survival. You have to stay away from all the dangerous things that could kill you like wild animals and really bad weather. You need to feed yourself, build shelter for living, and fight for your life in this ultimate surviving action for your mobile devices.
Availability: Windows Phone, Android, iOS.
This is an exact clone of Minecraft and you can do almost all the things that you do in Minecraft. The best thing about this game is the fact that you don't have to pay a single dime for this amazing game. The game is entirely free and unlike Minecraft, you don't have to pay any fees for playing it. You can build amazing new worlds depending on your imagination. You can share your world with your friends and show them your amazing masterpiece. You can play with your friends online so you can all get together and enjoy each other's created game worlds.
Availability: Microsoft Windows, Linux, Mac OS X, Android.
You have all the bricks in the world and you can create anything that you want in this lego-esque game. This is an online multiplayer game where you team up with other players from around the world and create amazing game worlds. You can get together with other players and build amazing structures, tools to get the most out of your great worlds.
Availability: Microsoft Windows, Mac OS X.
SEE ALSO: 15 Best RPG Games For PC
If you have been playing Minecraft for a long time and want to change your game a little bit then the above mentioned games will definitely give you something new to enjoy in the gaming world. Even if you are just starting out in the sandbox genre but don't want to pay for Minecraft then these above mentioned games will definitely give you a completely new perspective on the sandbox genre and you may even find these new games more entertaining than Minecraft itself. If you have other better alternatives to Minecraft then feel free to share them in the comments below.