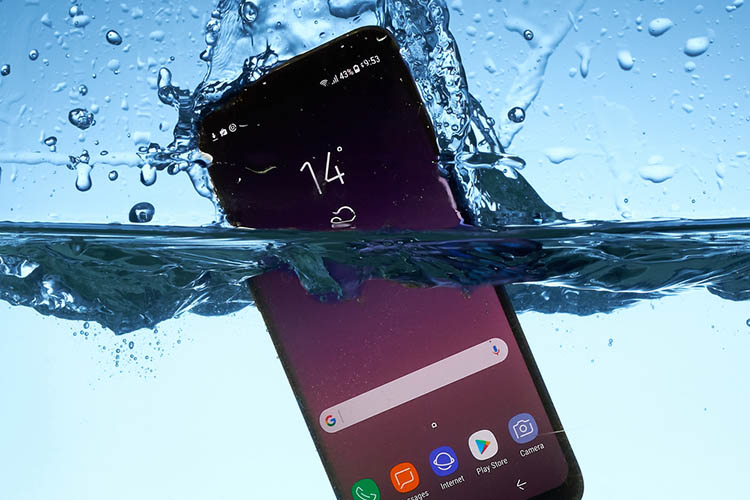 South Korean giant, and the world's largest smartphone maker, Samsung is reportedly being sued by the Australian competition regulator over advertisements that allegedly incorrectly showed the company's phones being used underwater in swimming pools and in the sea.
According to the suit filed by the Australian Competition and Consumer Commission (ACCC), Samsung had not conducted enough testing to know whether its phones were actually water resistant enough to be used in ways that the company depicted in its advertisements. The ACCC also accused Samsung of not testing the different effects that seawater and freshwater might have on the phone.
ACCC Chairman Rod Sims said in a statement "The ACCC alleges Samsung's advertisements falsely and misleadingly represented Galaxy phones would be suitable for use in, or for exposure to, all types of water … when this was not the case."
Samsung, on its website, has said that it stands by its advertising for the Galaxy smartphones, and that it complies with Australian laws and will defend the case.
The ACCC is alleging that consumers damaged their phones by exposing them to water, and Samsung refused to honor their warranty claims — an allegation that Samsung has denied. Further, the ACCC also said that Samsung advices consumers to not use their phones at beaches or in swimming pools suggested that the company itself considered that water could damage its phones.
If the ACCC wins the suit against Samsung, the company could attract huge fines. According to the ACCC, Samsung has 300 advertisements that breach its laws, and each advertisement could attract a fine of up to 10 million AUD, or up to 10% of the company's annual turnover.
---