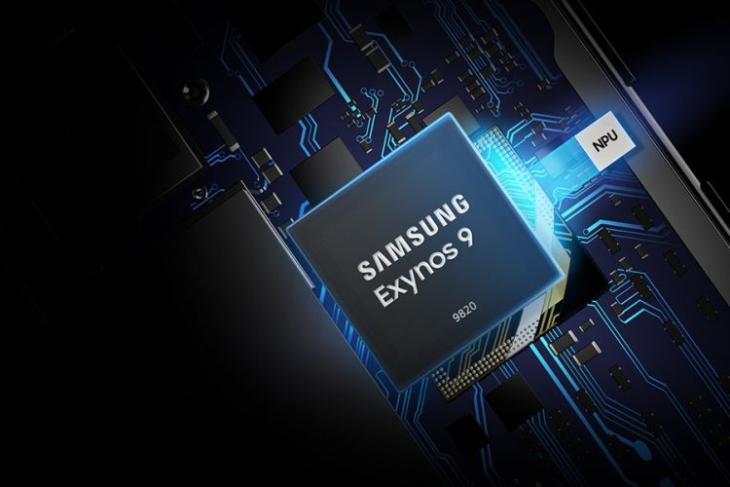 According to a new report, South Korean giant Samsung is working on a new Exynos chipset. The Exynos 9630 is said to be the successor to the 10nm Exynos 9610 that the company announced last year.
The company might be looking to use the new Exynos 9630 in its 2020-lineup of Galaxy A-series of smartphones, considering Samsung has recently filed trademarks for nine A-series smartphone names — "A11, A21, A31, A41, A51, A61, A71, A81, and A91" with the EUIPO.
While not a lot is known about this upcoming chipset from Samsung, if this is to be an upgrade over the Exynos 9610, Samsung might decide to develop it on a smaller process (8nm sounds great), which should result in better performance and efficiency from the chipset.
Other components in the 9610 that might be upgraded, include the cores, obviously, along with the GPU (the 9610 has the Mali G72 MP3 GPU), and the ISP for better camera performance and more features.
Information about the Exynos 9630 is scarce as of now, but we have our ears to the ground and we'll update this article when more details surface. Meanwhile, Samsung is all set to launch the Galaxy Watch Active 2 on 5th of August, and the Galaxy Note 10 on August 7, so stay tuned for our live coverage of those events.