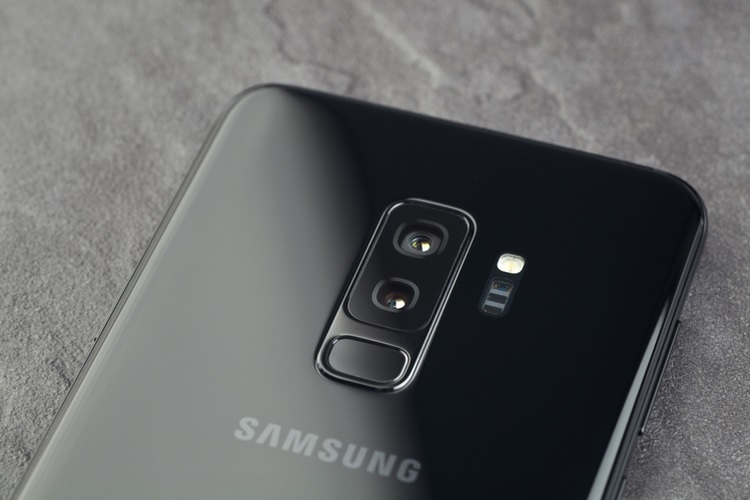 Samsung's Galaxy flagships have always had some of the best smartphone cameras, and they are about to get even better. Samsung has today announced that it has achieved a new breakthrough in the ISOCELL sensor technology which significantly enhances the color accuracy and sharpness of images captured by the sensors.
Christened 'ISOCELL Plus', the next generation of Samsung's in-house sensor technology significantly increases the light sensitivity and color fidelity by allowing the CMOS sensors to capture more light, paving the way for better low-light shots, more accurate color profile and clearer photos especially in surroundings with non-optimal lighting conditions. The ISOCELL Plus technology is being showcased at the MWC Shanghai.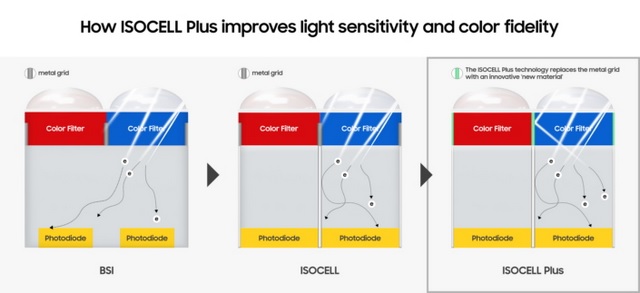 Samsung claims to have pushed the limits of the pixel isolation technology by adopting an optimized pixel architecture for the ISOCELL Plus technology. As per Samsung's blog post, the ISOCELL sensors employ metal grids as a physical barrier between the neighboring pixels to avoid color crosstalk (or pixel interference), so that the sensors can hold the maximum amount of light and transmit the accurate color information.
However, using metal grids as a physical barrier also leads to optical loss as the metal surface also absorbs and reflects some of the incoming light. Samsung overcame this issue by employing an 'innovative new material' developed by Fujifilm as the physical barrier for pixel isolation to reduce the optical loss for ISOCELL Plus. Samsung claims that the new technology brings a 15% improvement in light sensitivity and delivers a higher color fidelity compared to its previous iteration.
Moreover, the ISOCELL Plus technology also allows the deployment of smaller pixels as tiny as 0.8-micrometer in a sensor, paving the way for the development of cameras with a megapixel count above 20MP.
Samsung has not announced any specific details regarding the utilization of the ISOCELL Plus technology, however, the next generation of the Galaxy flagships are the prime contenders to employ the technology and wow the world with some impressive photography.
---