The Galaxy Note 9 comes with version 8.0 of the Samsung Internet Browser, but the company has now released version 8.2 (8.2.00.21 to be specific) of the app, albeit, in beta. According to the changelog, the new version brings a number of new features, improvements and security enhancements to make the software more popular than it already is among users of Samsung's mobile devices.
Native 'Do Not Track'
To start off, the new software incorporates a 'Do Not Track' feature that's turned on by default, but can be toggled off by going into the browser's settings menu. The browser also comes with other security features that will warn users if they are being redirected to known malicious sites.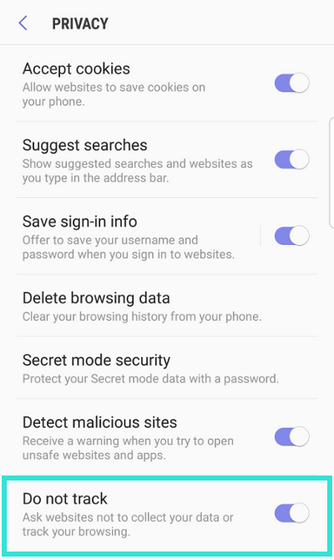 Faster Download Manager
The app's built-in downloader is now also optimized for faster downloads, with larger files being downloaded using multiple parallel connections to increase speed. According to Samsung, users should notice a 15-40 percent improvement in downloads speeds depending on network condition.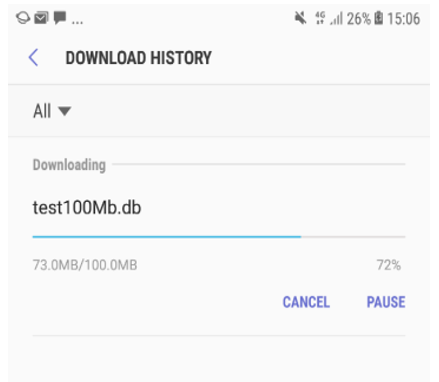 Quick Access Sync
Next up is the new Quick Access Sync functionality that enables users to backup and restore Quick Access items using Smart Switch across multiple devices running the Samsung Internet Browser (version 8.2 and above).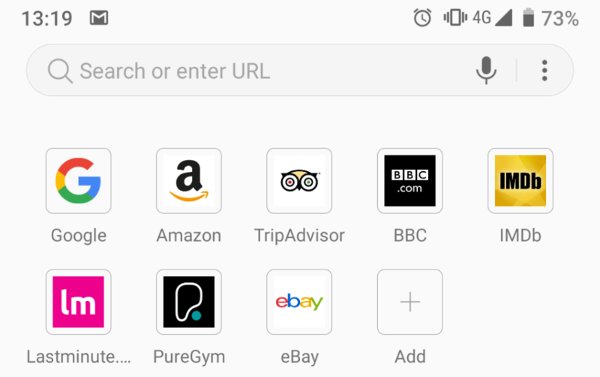 Quick Access, in case you didn't know it already, is one of the default homepages for the browser, allowing users to visit bookmarked websites quicker and easier. As for Smart Switch, it's the company's backup and restore tool that also allows user to transfer data seamlessly between iPhones and Galaxy devices.
UI and Navigation Improvements
With version 8.x, the browser comes with a Reader Mode that the company says allows users to read articles clearly and comfortably. The Reader Mode's appearance can also be customized by choosing the font, font size and background. Samsung also added a new High Contrast Mode for users who require increased contrast to view webpages more comfortably.
The redesigned URL bar now also comes with badges that allow quick access to the Reader Mode, as well as an 'Add To Homescreen' button which allows installation of Web Apps with a single tap. Navigational improvements include a new Tab Swipe feature that allows users to swipe left or right in the URL bar or bottom toolbar, to navigate to the previous/next tab.
Last, but definitely not the least, the new beta version of Samsung Internet Browser comes with an upgraded Chromium engine to power the software. While version 7.x of the software was powered by Chromium M59, the latest version now comes with Chromium M63, giving web developers access to newer and more powerful features. While the Galaxy Note 9 is already running M63, older Samsung devices should get the update once the software's out of beta.