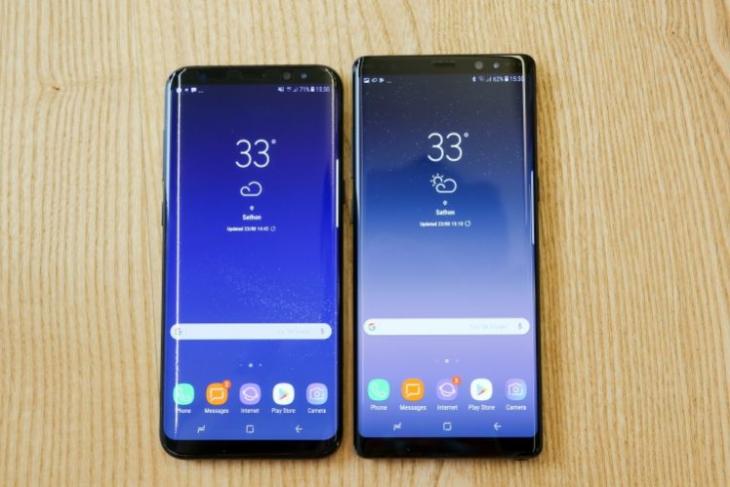 According to the latest 'State of Mobile Device Repair & Security' report from data security company Blancco, Samsung smartphones had the highest rate of failure among all Android devices in the first quarter of 2018. iOS devices were, however, not behind as well.
The data compiled by Blancco in its report reveals that Samsung is at the top of the list of failures among Android makers, with a failure rate of a whopping 27.4 percent. It is followed by Chinese giant Xiaomi, which didn't see such high rates but still clocked in a morbidly high 14.2 percent, followed by Motorola at 9.6 percent.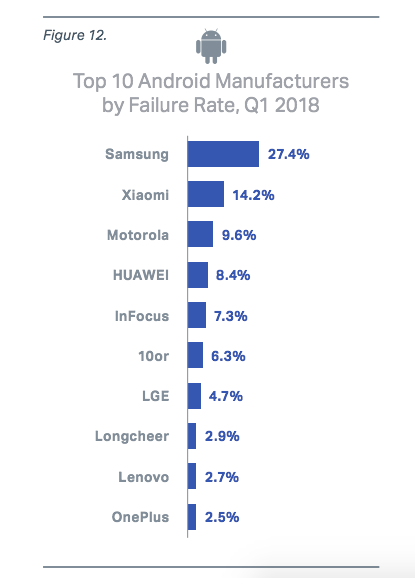 Blancco's report further reveals that Samsung is a 'known' resident of the failure list. The Galaxy S7 was ranked as the worst performing Android phone with the highest failure rate back in Q1'17 but that number has jumped significantly due to performance issues. It further adds that,
Android makers had issues with the overall performance of handsets, alongside camera, microphone, and battery charging woes.
Also, it has been uncovered that a larger number of Android phones failed during the first three months of 2018, i.e from January to March, as compared to iOS devices. But, Apple's iPhones are far from perfect and have caused an equal amount of trouble to users. It is the iPhone 6 that was crowned with having the most failures, at a rate of 22 percent, followed by the iPhone 6s at 16 percent.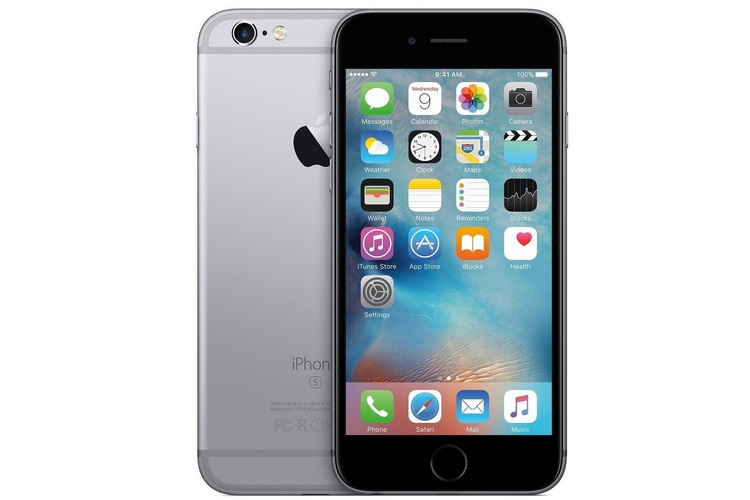 Note: If you're wondering about how Blancco reached these conclusions, well, it is by the compilation of iOS and Android device data handed over from the carriers and retailers for "testing and erasure." 
As per the latest report, the iPhones were plagued with a mix of problems such as sudden touchscreen failure, grey lines on the display, and performance limitation placed by Apple on older iPhones (which angered the users and caused a ruckus earlier last year). Several iOS users also reported issues with Bluetooth, Wi-Fi connectivity, and the removal of the headphone jack was also on the feedback list.
Blancco finally revealed that the failure rate in Android phones increased significantly to 34% in Q1 2018 as compared to the first quarter of 2017. So, it seems like the Android manufacturers have some quality control to do.