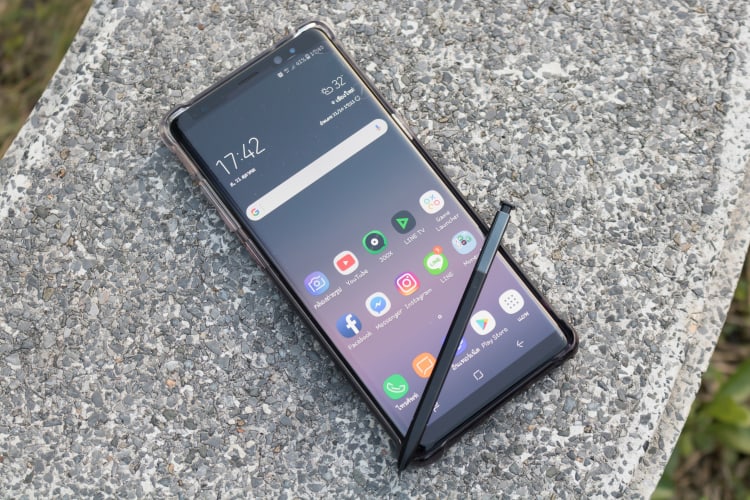 Last year, my favorite phone was one which literally blew up in people's faces. Yes, I am talking about the Samsung Galaxy Note 7. The exploding phone was such a huge problem for Samsung that the company had to recall the devices incurring huge losses. To make sure that things don't turn out the same in 2017, Samsung brought in outside help. It rigorously tested the new batteries and even changed the suppliers for the batteries which it is using the new Note 8.
However, even after taking so many precautions, it might be possible that Samsung has to battle yet another battery problem for its Note series of devices. The Galaxy Note 8 might not be blowing up in users faces but it is surely dying down in their pockets. According to posts on the official Samsung forums and Android Central, many Galaxy Note 8 users are reporting that their Note 8 is not charging after depleting the battery completely to 0%. S if you are not careful and completely discharge the Note 8's battery, it will not charge again and essentially becomes a very expensive brick.
While Samsung has not released any statement on this problem, users are reporting that they were able to get a replacement phone after reporting the problem. These replacement devices are allegedly refurbished Note 8 devices, so it must be mentioned here that you may not get a brand new device without this issue.
While the scale and magnitude of the problem are yet now known, Samsung needs to be proactive in tackling this problem, if it does not want another battery disaster on its hands.
Right now, it's not clear if its a software or a hardware issue. Since the batteries are non-user removable, our best bet is to wait until Samsung releases a statement. I love the Note 8 and am sincerely hoping that it's just a quality control problem on some devices. Do let us know how you feel about Samsung's new battery woes, by dropping your thoughts down in the comment section below.
---