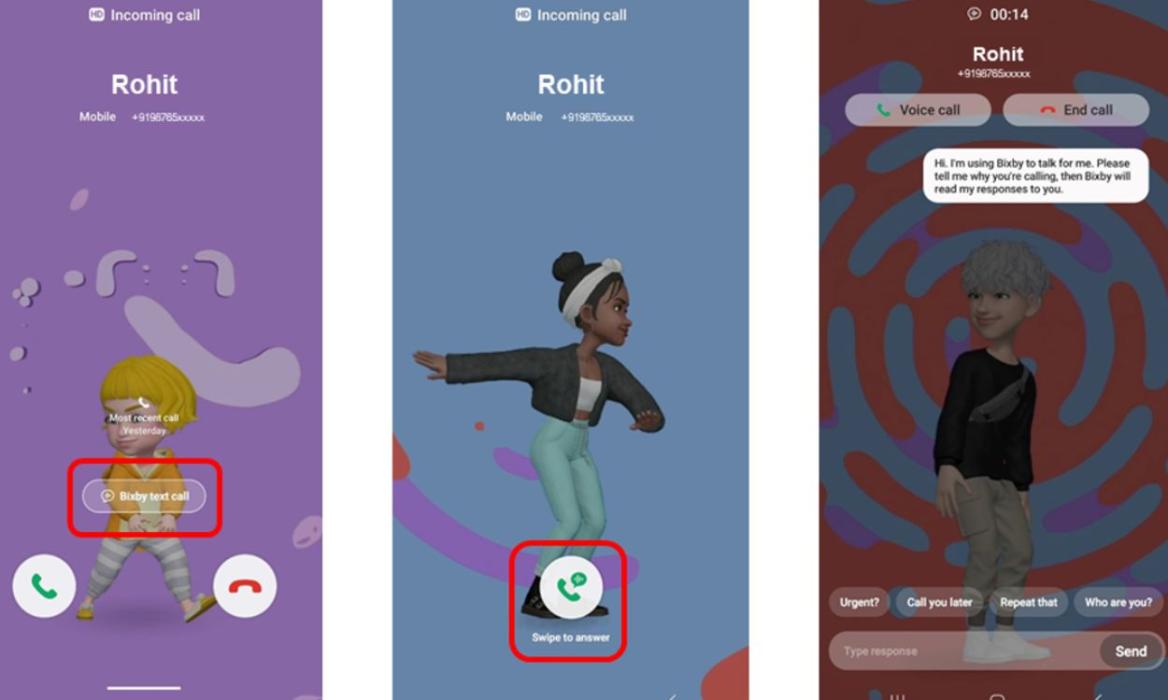 Samsung has finally brought the Bixby Text Call feature to India, which was introduced last year. This feature will bring in Bixby to answer your incoming calls, much like how Google's Call Screen feature works. Have a look at the details below.
Bixby Text Call Introduced
The Bixby Text Call feature will utilize Bixby's automated voice to respond to calls, following which the conversation can taken ahead by text. You can start typing on the keyboard and Bixby will carry the replies to the caller.
The option is available on select Samsung Galaxy phones, including, the
Galaxy Fold and Galaxy Flip 5,
Galaxy Fold 4 and Galaxy Flip 4
Galaxy Fold 3 and Galaxy Flip 3
Galaxy Fold 2
Galaxy Fold 5G
Galaxy Flip and Galaxy Flip 5G
Galaxy S23 series
Galaxy S22 series
Galaxy S21 series
Galaxy S20 series
Galaxy S20 FE
Galaxy A54
Galaxy A34
Galaxy A52s 5G
Galaxy A82 5G
Galaxy A53 5G
Galaxy A71 5G
Galaxy A33 5G
Galaxy A51 5G
Galaxy Note 20 series
If you have any of the aforementioned Galaxy phones, you can head to the Phone app settings and then enable the Bixby Text Call option. You can also set a preferred voice and language. Currently, only English chats are supported.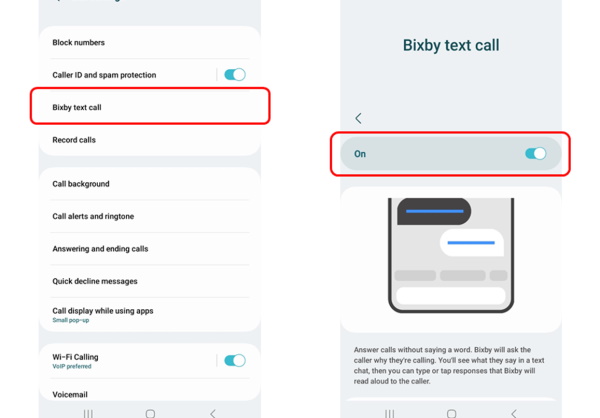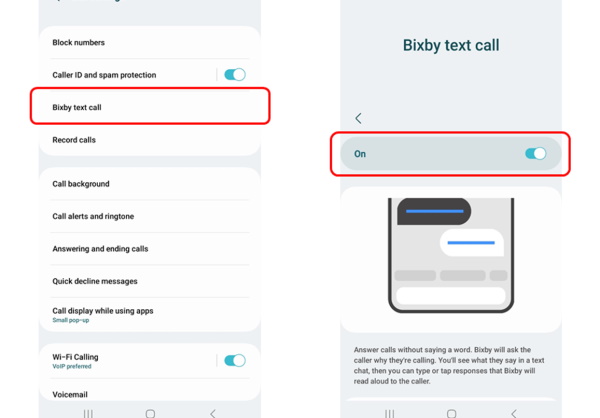 Once enabled, you can tap the Bixby Text Call option when you get a call and follow the on-screen instructions for Bixby to start conversing with the caller so that you can get the responses and you can answer via text accordingly. You will also be able to select quick responses.
The conversation can even be revisited once the call is over. For this, you can head to the Phone app and see the calls taken via Bixby in the call logs. These will come with a speech bubble, tapping on which will lead you to the transcript of the call.
Do give this new feature a try and share your experience with us in the comments below!
---