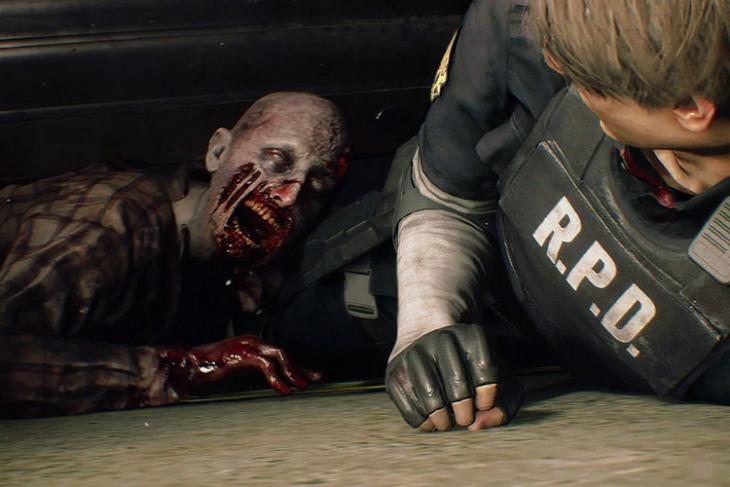 Exactly twenty-one years after it was originally released for the first-gen PlayStation in January 1998, the remake of the survival horror cult-classic, Resident Evil 2, is all set to hit the market on January 25, 2019. At Sony's PlayStation E3 press conference yesterday, Capcom released a three-and-a-half minute trailer for the game whose original version is considered by many to be one of the best ever in its genre. The title will simultaneously be launched on PS4, Xbox One and Windows, and is already up for pre-order for $59.99.
The Resident Evil 2 reboot is being produced by Yoshiaki Hirabayashi, who served as a producer on the latest title in the series – Resident Evil HD Remaster. It was released by Capcom in January 2015, and went on to become the highest-selling title in the history of the company. It will be interesting to see if the upcoming game will be able to beat that record.
The one thing that players of the original Resident Evil game will have to get adjusted to is a shift to third-person perspective, as the remake will get rid of the fixed cameras of the original game in favor of a third-person over-the-shoulder view in line with the more recent games in the franchise. Players will still be able to play as either Claire Redfield and Leon Kennedy as they look to escape from the clutches of the zombies in the decaying Raccoon City.
The Resident Evil series transcended the video-game niche, becoming a massive Hollywood movie franchise after German studio Constantin Film bought the rights for the original movie back in 2001.
With model-turned-actress Milla Jovovich in the lead as protagonist Alicia, the series, which has seen six releases so far, is the highest-grossing movie franchise based on a video game, having raked in well over a billion dollars worldwide since the original Resident Evil movie was released back in 2002. It was revealed last year that a reboot of the film series is in development.