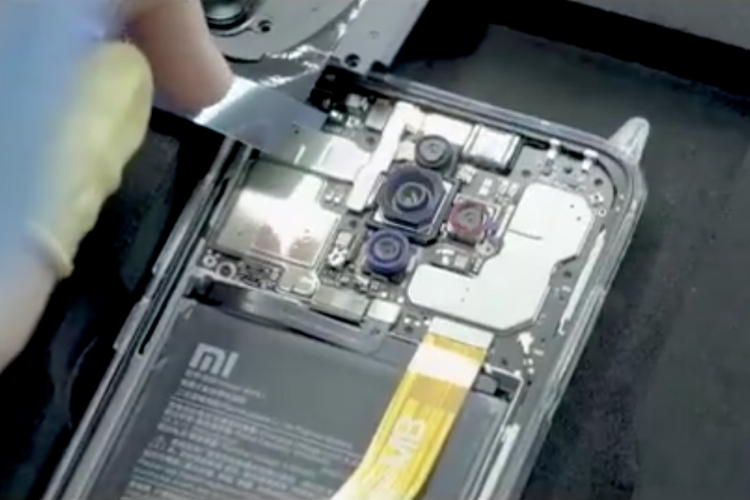 Both Realme and Redmi are working on 64MP quad-camera phones, which they plan to launch to the masses really soon. The former has already given us a hands-on with its 64MP camera prototype whereas Redmi has only talked up the tech behind its setup. It seems Redmi now too wants to establish that its smartphone is ready and has shared a production video for its 64MP smartphone.
Xiaomi VP Lu Weibing took to Weibo to share a tiny teaser video that shows their next smartphone on the production line. He also revealed that its 64MP camera smartphone, which is possibly the Redmi Note 8 Pro, entered mass production half a month ago.
Unlike Realme, you can see in the video below that Redmi too is building a quad-camera smartphone. This teaser shows three vertically aligned camera sensors, with the massive 64MP sensor sitting at the center and no info on any other sensors. This is coupled with a fourth sensor on the right. It could either be a depth or macro sensor.
Neither Weibing nor the teaser doles out much information on Redmi's 64MP device, but one thing's confirmed – the use of the Samsung ISOCELL Bright GW1 sensor. You're free to read all about this sensor and how Redmi has optimized it right here. This device isn't packing a pop-up camera mechanism, so we can expect it to sport a punch-hole or notch.
This begs us to question – will 48MP camera sensors be a thing of the past soon? Well, at the pace phone makers are currently upgrading to higher megapixel sensors, the answer seems to be a firm yes. We have already moved to 64MP sensors in under 6 months and 108MP sensors are currently in the works, so we guess what the trend's going to be over the coming months.
---