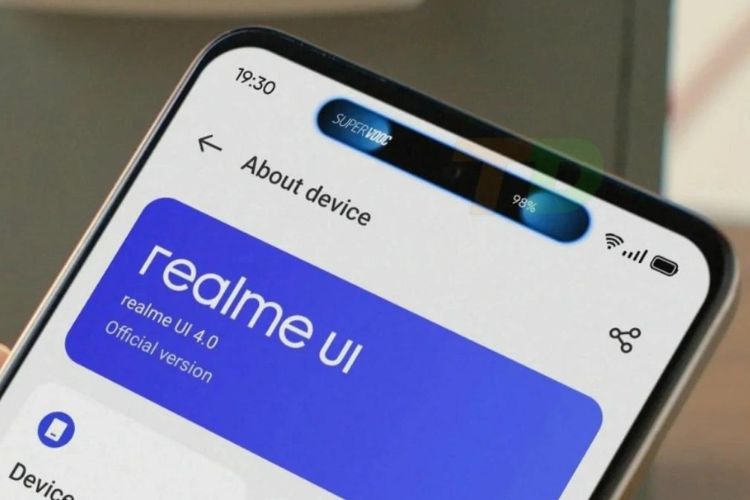 Since Apple released the iPhone 14 Pro with the Dynamic Island, we knew it would reach the 'Androidverse' soon. And it seems the first one to adopt this fully could be Realme as the company has dropped a little hint, which it later on deleted. Let's see what the company is aiming to bring to our plates.
Realme's 'Dynamic Island' Phone Leaked
The company's CEO Madhav Sheth recently tweeted (via 9To5Mac) about an upcoming Realme C-series phone, which was seen with the Dynamic Island clone, except he called it the Mini Capsule. From the looks of it, the elongated hole punch is just like the iPhone 14 Pro's Dynamic Island with the floating UI.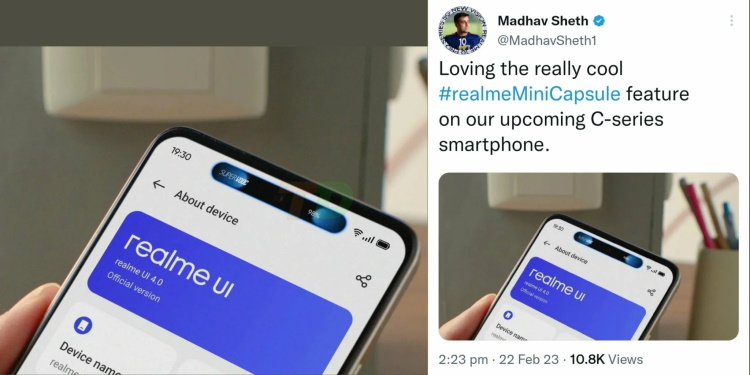 In the image, the Mini Capsule shows the charging status of the phone and smoothly hides the front camera. Although, the tweet was quickly deleted and therefore, we don't really have any official word about the phone's launch.
OnLeaks and Smartprix collaborated right after to show us the animated version of the Mini Capsule in action. The GIF shows the charging status on the Mini Capsule as soon as it's connected to the charger.
Although, it remains to be seen if Realme will introduce more functionalities with its version of Dynamic Island. Apple currently shows call and message notifications, charging status, timer, music controls, and even see Live Activities. We are also not sure when this upcoming Realme phone will launch. Given that it belongs to the C series, it could be an affordable offering.
Whenever this happens, it would Realme the first one to copy Apple's Dynamic Island. While Xiaomi has aped its appearance with the Civi 2, we don't think it offers the same functionalities as Apple. The phone is expected to make its global debut as the Xiaomi 13 Lite.
We will keep you posted on details regarding the Realme phone with the Dynamic Island clone. So, stay tuned. Do share your thoughts on this in the comments below.
Featured Image Courtesy: 9To5Mac