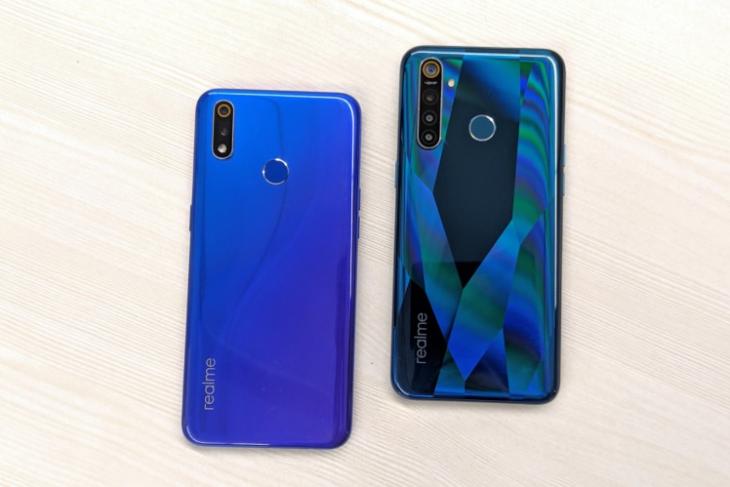 The pace at which new technologies and innovations are being introduced in the market, smartphone update cycles are shortening by the day. It hasn't been long since Realme 3 Pro was the smartphone we compared to the budget king, Redmi Note 7 Pro. However, I now have its successor – Realme 5 Pro – in my hands and it's packing upgrades that only make sense in the short run.
Realme 5 Pro features the same dewdrop notch display, same polycarbonate build with a new gradient pattern, same software and more. There's a minor upgrade on the internals front and a major camera upgrade. So, without further ado, let's take a look at upgrades the Realme 5 Pro brings over its predecessor, the Realme 3 Pro:
Snapdragon 712 vs Snapdragon 710
The first and foremost upgrade that won't be visible right away is under the hood. You don't need to worry as Realme isn't giving us another Snapdragon 710-powered device with the Realme 5 Pro. Two Snapdragon 710-powered smartphones, i.e Realme X and Realme 3 Pro, are enough for us. Instead, Realme 5 Pro comes powered by the newer Snapdragon 712 chipset, which is a minor upgrade over the Snapdragon 710.
Qualcomm Snapdragon 712 is an octa-core chipset, which includes six Kryo 360 silver cores clocked at 1.7GHz and two Kryo 360 gold cores clocked at 2.3GHz. It's built on a 10nm architecture, which means it should be more power-efficient and offer prolonged battery life as compared to the Snapdragon 710. Qualcomm promises you 10% gain in performance, but the gaming experience should remain pretty much the same. You're getting the same Adreno 616 GPU as the Snapdragon 710 onboard here.
Quad-cameras vs Dual-cameras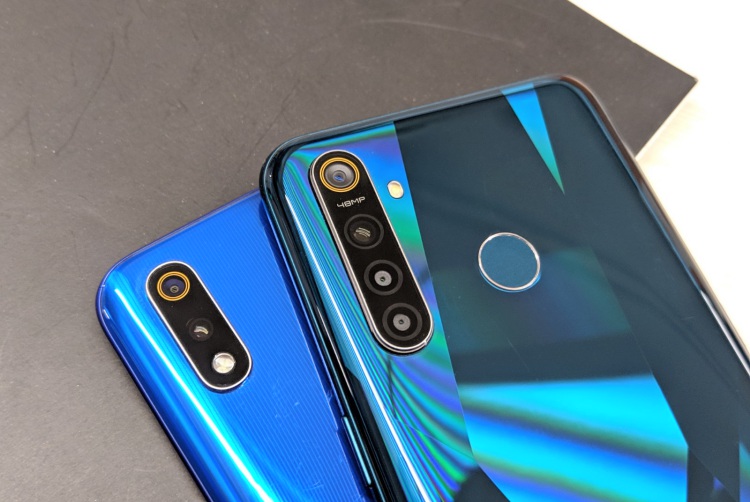 The biggest and easily noticeable upgrade will have to be cameras. Realme stuck with a dual-camera setup to date, but it has now decided to upgrade its entire portfolio to give users four cameras to work with. Realme 3 Pro offered us a primary 16MP (f/1.7) sensor that's paired with a 5MP depth sensor for better portraits.
Well, the Realme 5 Pro comes equipped with a primary 48MP Sony IMX586 sensor to provide you the option to click higher-resolution pictures. The Realme 5 Pro pairs up this sensor with an 8MP ultra-wide lens, a 2MP macro lens with fixed 4cm focal length, and a 2MP depth sensor. So, you now have a ton of camera modes to try out and various new perspectives to explore with the Realme 5 Pro.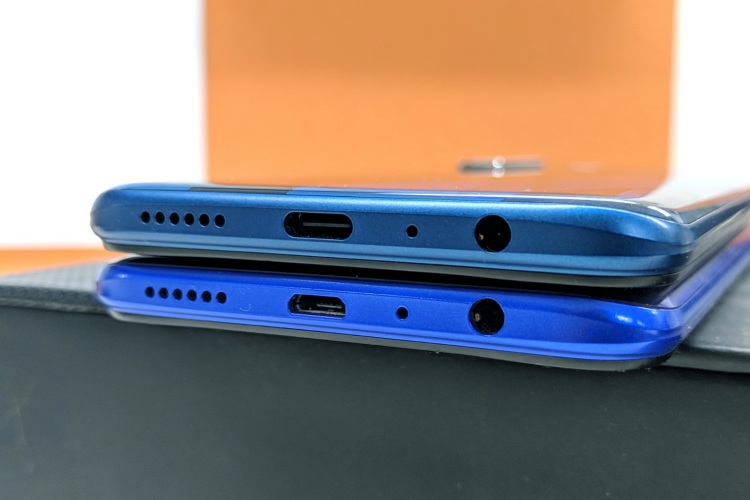 One of the major disappointments we had with the Realme 3 Pro was the inclusion of a microUSB port for charging in 2019. Yeah, at a time when everyone was moving to the newer USB Type-C port – some even in the sub-Rs. 10,000 segment, Realme decided to stick with the microUSB port. Well, that changes with the launch of the Realme 5 Pro, as you now have a USB-C charging port with VOOC 3.0 fast-charging support onboard.
Since Realme and Redmi compete head-to-head in the budget segment, the former does not want to stay even a step behind the latter. Thus, Realme is adding splash resistant to the Realme 5 series to make it stand tall against the "hydrophobic P2i nano-coating" featured on almost all recently launched Redmi phones. It was missing on the Realme 3 Pro.
Realme says that its latest devices are splash-proof in daily use and not extreme cases. The "airtight waterproof sealing," it says, protects all interior and exterior components, including the screen, back cover, and the buttons. So, you should be able to carry the Realme 5 Pro outside in monsoons without a fear.
Realme 5 Pro vs Realme 3 Pro: What's Different?
So ultimately, you can see that Realme 5 Pro doesn't feature a boatload of meaningful upgrades over its predecessor. It only has a minor change in terms of design, internals, and cameras. If you're a Realme 3 Pro user right now, I wouldn't recommend you to be clamoring for an upgrade to Realme 5 Pro.
I would instead suggest you wait for the much-awaited Realme XT, which the company plans to unveil sometime next month with a 64MP quad-camera setup onboard. What's your opinion on Realme 5 Pro? Worth the upgrade? Let us know in the comments below.