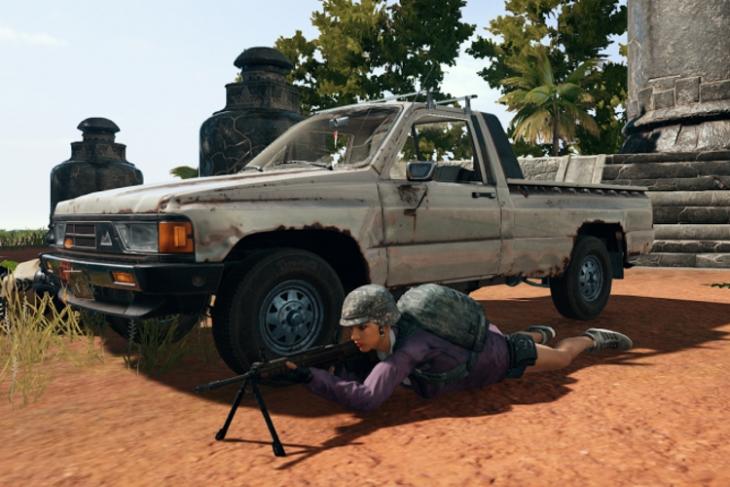 While tackling hackers might be one of its main motives, PUBG Corp. has realized that in order to continue being one of the biggest names in the Battle Royale genre, they'll be required to roll out new content from time to time. After launching the new Sanhok map for the PC variant, the team is all set to introduce new additions to the game.
As announced in an official Steam post, PUBG is now rolling out the Update #18 to its test servers for PC, which introduces a new Sanhok-exclusive vehicle and weapon, along with a handful of other features and tweaks. What's more is that PUBG Corp. has confirmed that Patch #18 will be rolled over to the live game as well, following a four-hour period of server maintenance.
Speaking about new content, the QBU is a 5.56mm DMR available only in Sanhok, which replaces the Mini-14. The weapon comes equipped with a bipod that provides greater stability when fired from the prone position. The Rony, on the other hand, is a pickup truck that seats up to four players. Like the QBU, the Rony can only be seen in Sanhok.
That being said, the biggest new feature is the ability for all players to create custom matches. While the feature was previously available only to select community members, now each and every user has the ability to create their own custom matches. You'll be able to select from preset modes like zombies, competitive rules etc., and you can also customize each of the gameplay parameters further (blue zone speed etc.).
It is worth pointing out that since this could increase the overall load on their systems, not to mention that allocating the server capacity needed for these matches is expensive, PUBG Corp. is looking into possibly offering the ability for a fee in the future – similar to how EA has done for years with Battlefield.
Apart from that, there are a couple of bug fixes as well, in which the team has fixed issues related to players unable to acquire loot items or throw away extended mags when the backpack was full. It also fixes a major bug which allowed players to see through some buildings on Sanhok.
The new update should now be live on the main PUBG game as well.