While the original PUBG game may have lost its charm amidst battle royale competitors, the PUBG Mobile phenomenon is still going strong and could further bring in players with the addition of the much-awaited Vikendi snow map. To benefit from the ongoing growth, PUBG Mobile is now looking to introduce subscriptions into the mix.
As spotted by Beebom in the latest PUBG Mobile beta, version 0.10.0, Tencent Games is on course to introduce a subscription plan with two tiers – Prime and Prime Plus (no Amazon involved here!). We stumbled upon the subscription plans while trying our luck at the Vikendi map beta and saw Prime and Prime Plus rewards via the activity tab, as seen below.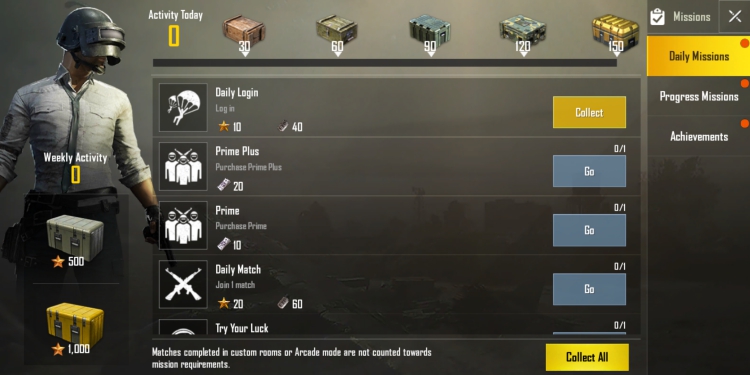 On tapping the "Go" button next to the Prime and Prime Plus options, you are given the choice the pick between the two subscription packs. The former gets you in for just $0.99 per month in exchange for an immediate payout of PUBG crates and 150UC (the in-game currency) and an advanced room card, along with a daily bonus of 10UC.
The $9.99 Prime Plus subscription, on the other hand, offers you much more value. The instant cash out includes 300UC, 2 crate coupon scraps, advanced room and rename cards, among other privileges. You'll also be rewarded 20UC for logging into the game every day.
We don't yet know the India prices of these in-app purchases, as the Prime subscriptions are not yet live.
With PUBG Mobile Prime, you can now get 450UC by spending under a dollar (around Rs 72) each month, where earlier you only got 60UC for buying the regular Royale Pass. The Prime Plus subscription pays out 900UC for $9.99 a month (around Rs 700), which would have earlier required you to spend over Rs 1,000.
The PUBG Mobile beta doesn't dole out much info on the subscriptions, but does shine a light on the fact that both the Prime and Prime Plus can be bought together. This is going to be a great initiative from Tencent Games when it finally goes live for all players with the upcoming 0.10.0 update.
Subscriptions in PUBG Mobile will not only encourage more spending, and also gives players the option to get premium perks for far less than they can currently. PUBG on mobile has been trailing behind Fornite since its debut on mobile earlier this year, when it comes to revenue, even though it has a much wider user base on smartphones. Prime subscriptions could be the shot in the arm that PUBG Mobile's monetisation desperately needed.
---