Spotlight has long been an iconic Mac feature – along the same line as the versatile Dock. What makes it a useful asset is the ability to offer fast and accurate search results. Beyond quick search, Spotlight also has got plenty of cool tricks up its sleeve like converting currency and performing calculations. To deliver more accurate results, it digs through the entire Mac indexing all the files and folders that are stored on the computer. While this extensive search behavior is indeed an appreciable feature, it leaves very little room for privacy. What if you have some private folders which you don't want to be indexed in the search results? Turns out, there is a way to prevent Spotlight from searching specific folder on Mac.
Exclude a Folder or Disk from Spotlight Search on Mac
Spotlight preference features a privacy tab where you can specify all the folders which you wish to exclude from the search on your Mac. Once you have selected the folders, it will no longer perform a search in those locations. Thus, your personal files or anything that you have stored inside will remain out of sight.
Well, if you ever happen to change your mind, you can dive into the same privacy setting and remove those files to re-index them in the Spotlight search. With that said, let's get started with the quick steps!
To get going, click on the Apple menu at the top left corner of the screen and choose System Preferences. Besides, you can also launch the System Preferences app.
2. Now, click on the Spotlight icon.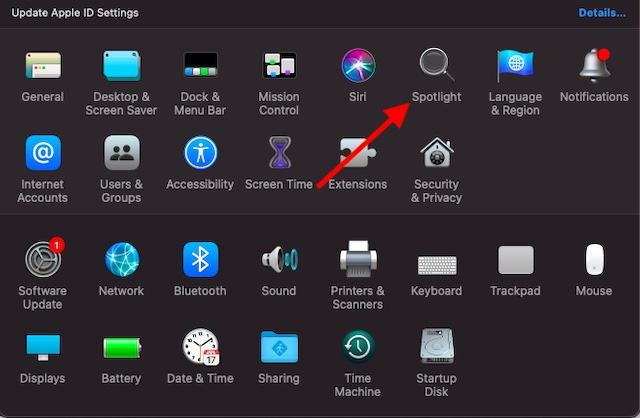 3. Next, click on the Privacy tab.
4. Next up, click on the "+" button.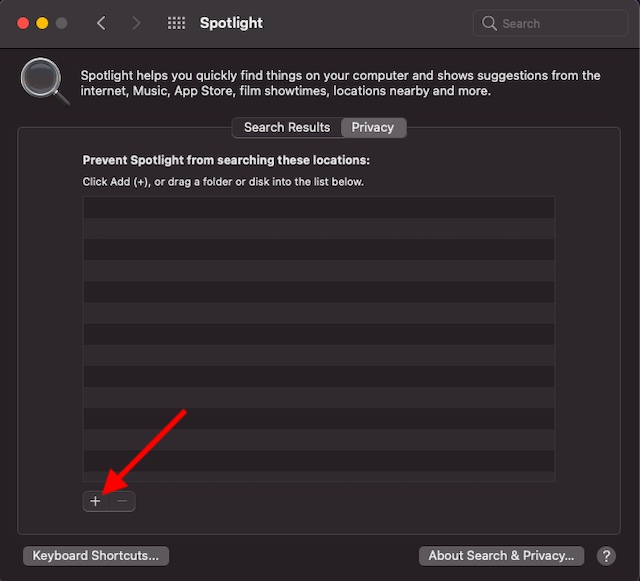 5. Finally, select any folder/external drive which you no longer want to be indexed in the Spotlight search results. Alternately, you can simply drag and drop folders directly into the window.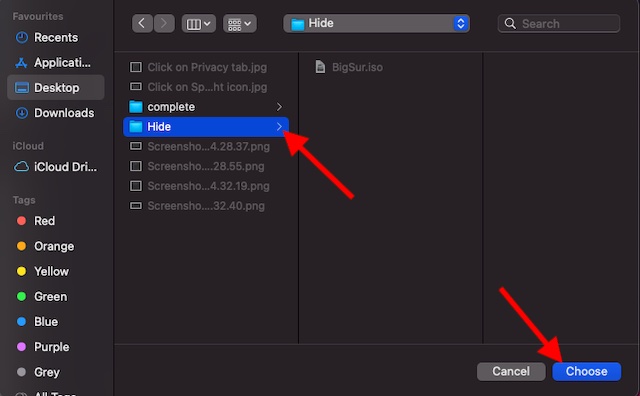 Going forward, Spotlight won't perform a search in the specified location.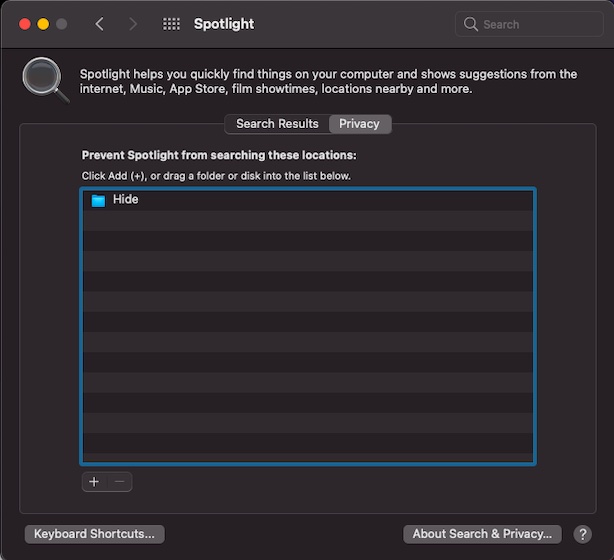 If you ever want to re-index these folders, go back to the Spotlight setting, and then select the folder from the list. After that, click on the "-" button to confirm.
Prevent Spotlight from Searching Specific Folder on Mac
There you go! So, that's the way you can shield some of your private folders from being exposed by Spotlight search. As I always prefer to keep some of my personal stuff away from the prying eyes, I find this feature extremely helpful. And I think you may appreciate it in equal measure if you also like to safeguard your files.
Have you found this article helpful? Shoot your thoughts in the comments. Also, take a peek at these equally useful macOS guides like using new battery settings on Mac, super cool iMessage effects, and iOS-style control center, if you are willing to explore more hacks.