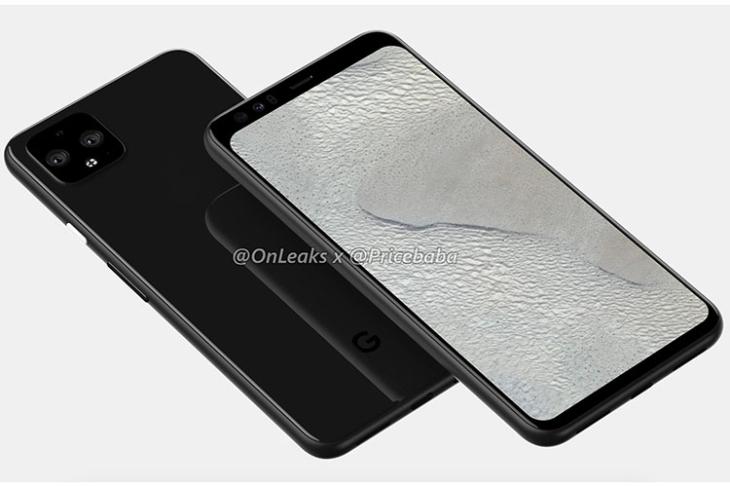 Google is definitely gearing up to launch its flagship smartphones — the Pixel 4 and Pixel 4 XL, most likely in an October "Made by Google" event, and a new leak is now here to give us a better, more clear look at the phone. Famed leakster OnLeaks has posted high-resolution renders of the Pixel 4 XL and it shows off the phone from all sides.
The new renders show that the larger of the two phones — the Pixel 4 XL — will come with a triple rear camera, arranged in a way that's similar to what leaks suggest the 2019 iPhone camera module will look like. However, if the leaks are to be believed, at least Google managed to balance their module far better than the monstrosity that is the 2019 iPhone.
Apart from that, the renders show that the Pixel 4 XL will ditch the notch, and will come in an 18:9 aspect ratio, similar to the Pixel 3 from last year, and will pack in two selfie shooters in the top-bezel — probably a wide-angle and an ultra-wide angle shooter.
We also get a look at the back of the Pixel 4 XL and it looks like Google has decided to do away with the dual toned design on the back of the Pixel-series of smartphones this year — something that I personally think is a good choice. We also get a good look at the power button, the volume rocker, the USB-C port, and the stereo speakers on the phone.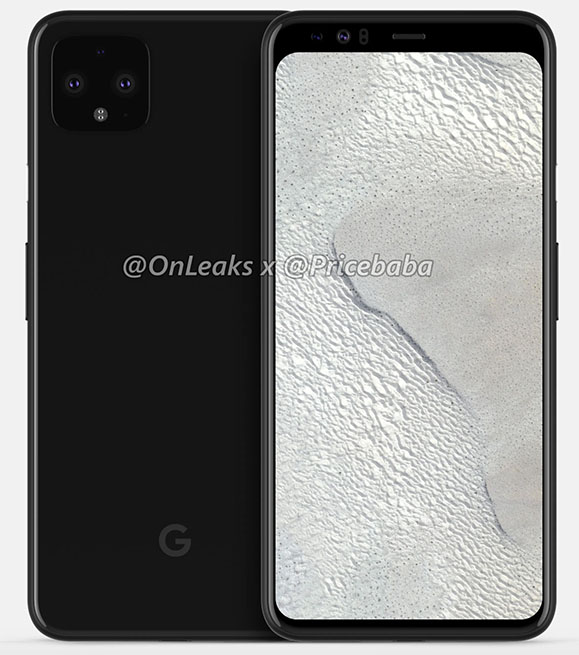 This is just one of the many Pixel 4 XL leaks that will most likely come out as we approach the launch of these phones; the Pixel 3 and Pixel 3 XL of last year were leaked so much that the launch was more a leak confirmation than a launch, and that's most likely what's gonna happen with the Pixel 4 as well. Google seems to know this — it completely threw the script out the window last month when it leaked a render of the Pixel 4 on the official Made by Google Twitter handle.
So far, the Pixel 4 looks like it's going to look pretty much the like the Pixel 3 as far as the front is concerned, but with a weirder camera and a single-toned back. I'm more hyped to see what sorcery Google does with triple cameras on the Pixel 4.
Featured Image Courtesy: OnLeaks