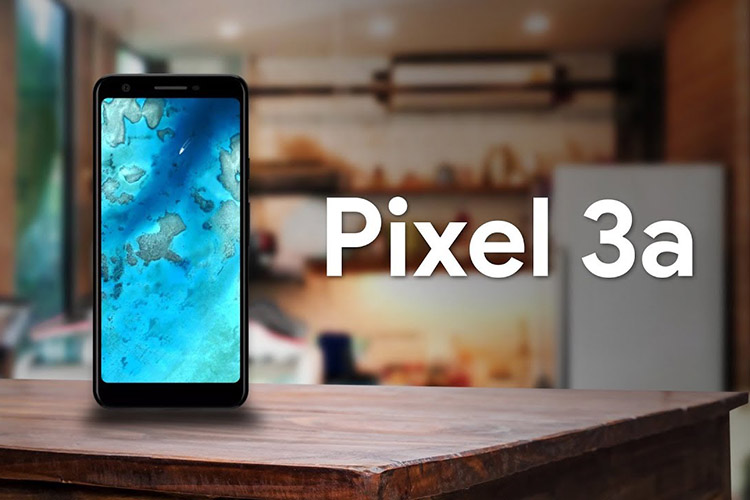 The influx of rumors already has us hyped for Google's decision to finally expand its much popular Pixel lineup to the mid-range segment with the Pixel 3a and Pixel 3a XL. And well, Google is not helping the cause but instead adding fuel to the fire with a teaser that reads 'something big is coming to the Pixel universe' on May 7th.
This is a pretty massive hint. For those unaware, May 7 is the day when Google I/O 2019 (Google's annual developer conference) kicks-off and it now suggests that it could be the day when it debuts new hardware under the 'Pixel branding' during the keynote announcement.
The teaser poster (seen above) can be found on the Google Store right here, which also says that 'On May 7, meet a new hero'. The teaser highlights a partnership between the tech giant and Marvel's Avengers: Endgame, which sees the addition of a myriad of new Avengers Playmojis to the Playground AR feature baked into the camera app in the Pixel lineup.
As for the upcoming Pixel 3a and Pixel 3a XL, there's a lot of information about these two devices floating around the Internet (some leaked from sources, while others from Google itself) and we've already gathered it all here for you. The biggest trump card in Google's arsenal is obviously its camera technology, more software than hardware driven, but you can expect the same performance from the Pixel 3a lineup.
If you want to learn everything that you can expect from the Pixel 3a series, well, don't forget to check out our YouTube video on the same attached below:
The Canadian pricing for both the variant of the Pixel 3a recently found its way online and we're looking at a price tag higher than we may have expected. The Pixel 3a (4GB+64GB) is expected to be priced at 649 CAD (roughly Rs 33,000) whereas the Pixel 3a XL with the same configuration will retail at 799 CAD (roughly Rs 41,500).
While this pricing is lower than the original or flagship Pixel 3 lineup and better priced too, because of the specs, but it sits squarely in the price bracket of OnePlus smartphones. So, it would be exciting to see if users gravitate towards performance (and a large number of features) or camera quality at the end of the day?
---