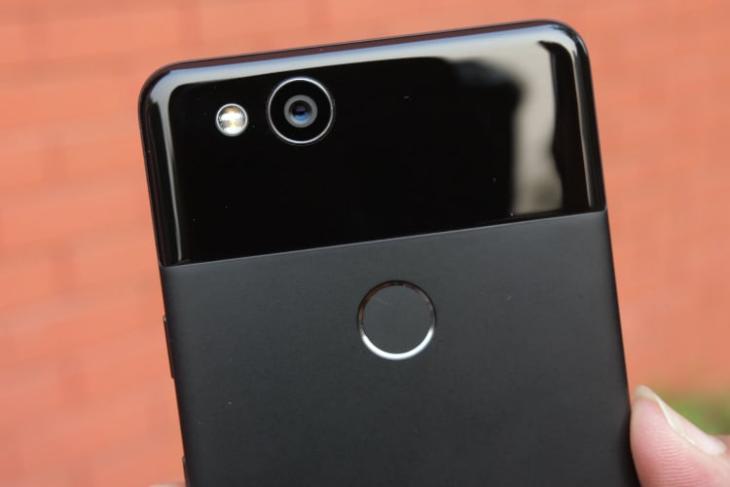 As part of its ongoing Super Value Week festivities that brings offers, deals and discounts on a whole bunch of smartphones on its site, Flipkart is offering a massive buyback guarantee on Google's Pixel 2 smartphone.
With all the discounts and offers applied, buyers can technically pick up a Pixel 2 (64GB version) for an 'effective price' of just Rs. 8,999, while the 128GB model can be bought for an effective price of Rs. 10,999. The Super Value Week kicked off today, and will continue until June 24.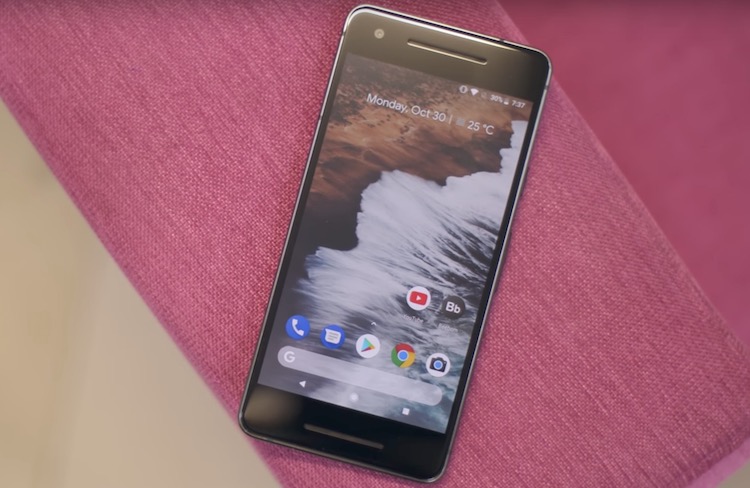 To be eligible for the buyback guarantee, buyers will have to opt for the guarantee policy worth Rs. 199 at the time of buying the smartphone. In case you're interested in the numbers, here's the full lowdown on how you can get the Rs. 70,000 handset for such an affordable price:
First off, Flipkart says it is offering a flat discount of Rs. 9,001 that brings the handset's price down to Rs. 60,999 right off the bat. HDFC credit and debit cardholders are also entitled to an additional cashback of Rs. 8,000, bringing the price down to Rs. 52,999.
Thereafter, the company says it will offer buyers an exchange value of Rs. 42,000 on the device within a period of 6 to 8 months, bringing down the 'effective price' of the Pixel 2 128GB model to just Rs. 10,999.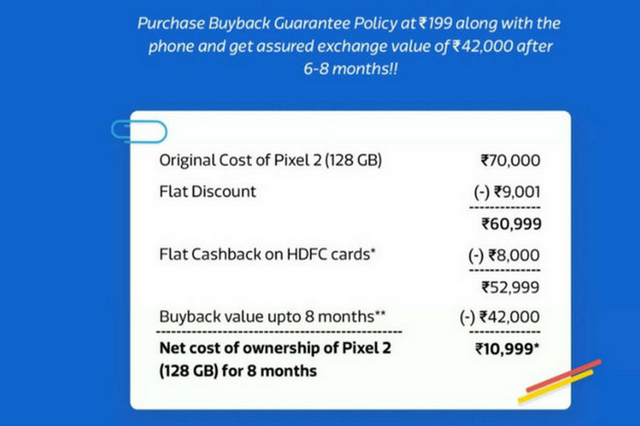 In case you're interested in the Pixel 2 XL, Flipkart is also offering a buyback guarantee of Rs 37,000 on the 64GB model and Rs. 44,000 on the 128GB variant. The rest of the terms and conditions, including the HDFC cashback offer, remain the same.
It must be noted that you have to sell the phone on within 8 months to get the best value from this deal.