Peacock's Black Friday deals were made live today itself and they are pretty aggressively priced considering the competition.
You can get a yearly subscription to Peacock's with-ads plan for $1.99 per month under the Black Friday deal.
This year, Peacock is offering us a straight 67% discount on its services which is still a pretty solid deal.
The month of November brings with it the Black Friday sale where you can grab excellent deals on almost everything and when we say everything, it also includes a subscription to your favorite streaming services. We have to give some credit to Peacock for standing tall against competitors with a much wider catalog. However, content-wise, Peacock still has to work a bit to compete with streaming platforms like Netflix but at the pace they are going, they might reach that pedestal soon. Now, let's come to the important part, what are we going to see in Peacock's Black Friday sale? Read on to Find out!
Peacock Black Friday Deal 2023
Peacock has made its Black Friday deals live and is indeed giving us a quite tempting offer. This Black Friday, you can subscribe to Peacock for just $1.99 per month for a yearly subscription. If we take into account the standard pricing of $5.99 a month for Peacock, it is a massive 67 percent discount
Even though we would not have minded at all if they cut down their prices to 99 cents like before, $1.99 per month for a year is still a pretty aggressive deal as compared to other major streaming platforms.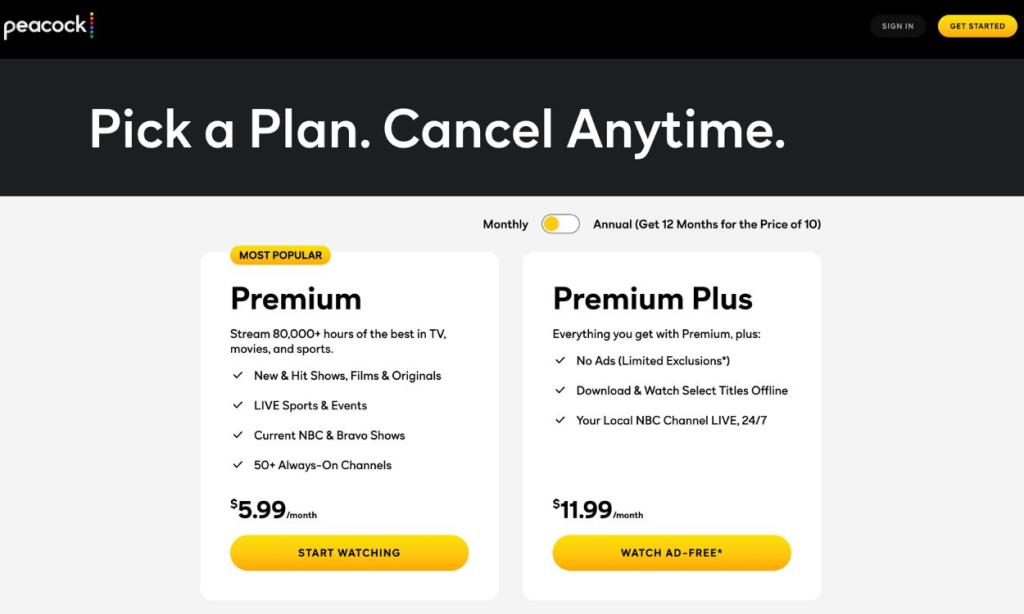 Now the important thing to keep in mind is the fact that the Black Friday sale might just cater to new subscribers and that too only for with-ads plans. The Peacock Premium Plus costs $11.99 per month, and just like last year, it has not been included in the sale.
Now since we have talked all about the possibilities revolving around the deals, you might ask if it's worth spending money on it or not. If you ask me, you should spend your money on this deal since this is one of the best budget streaming websites in the market. You get some pretty amazing exclusive content, TV shows, sports, live TV, and also the NFL and the Premier League. You can choose from shows such as Yellowstone, Law & Order, House, and Dr. Death.
Peacock provides you with quite interesting content for all age groups with a much lower price tag as compared to other bigger streaming platforms so, I'd recommend you to get it for yourself and your family! Trust me you won't regret it.
Will there be a Peacock Black Friday sale?
Peacock's Black Friday deals are live where you can get a yearly subscription for $1.99 per month.
How do I get the Peacock Cyber Monday deal?
Last year, the discount offer began on Black Friday and continued through Cyber Monday. You could use the code "SAVEBIG" to save 80% on a Peacock subscription which might return this year as well.
How to get Peacock at $1.99 per month?
You can verify your student status and enjoy Peacock Premium at just $1.99 per month for a 12-month subscription with a student discount.
---
Load More