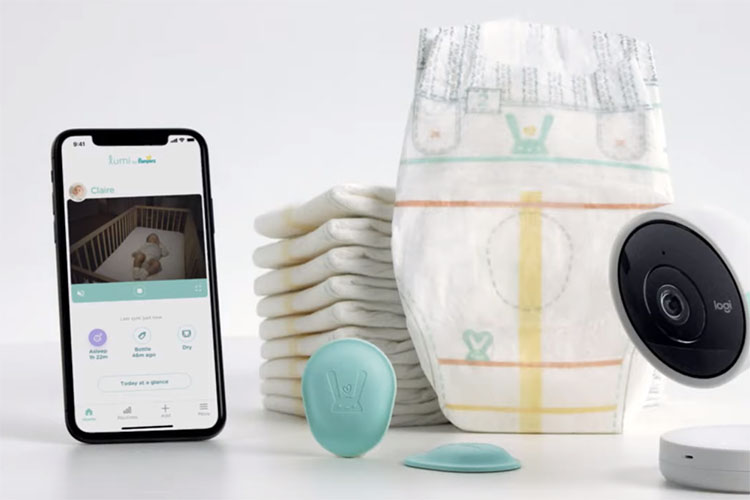 Parenting can be a real struggle for parents these days, especially since both the members have to find an ideal work-life balance to take care of the baby. The process gets even more complicated if you're going through your late 20's with your first baby. However, Pampers now has something to help parents.
Lumi is a connected baby care system comprising of an activity sensor, diapers, and a video monitor. The activity sensor is a removable gadget that monitors your baby throughout the day to gather necessary information and stats about the baby. The data collected includes sleep tracking that detects the duration of sleep and wet diaper check that lets parents know if the baby has urinated. However, there is no cutting-edge implementation that detects urine here which essentially means any form of liquid will trigger the sensor, like getting drenched in rain or spilling water into the sensor.
The video monitor is a 1080p wide-angle sensor with night vision built-in. It also tracks the room temperature and humidity so you can know if the baby feels uncomfortable due to the climatic conditions. The video output from the monitor can be viewed on the Lumi App which is available on both iOS and Android. The app also lets you input additional information like the last time you fed the baby to effectively keep track of the food schedule of the baby.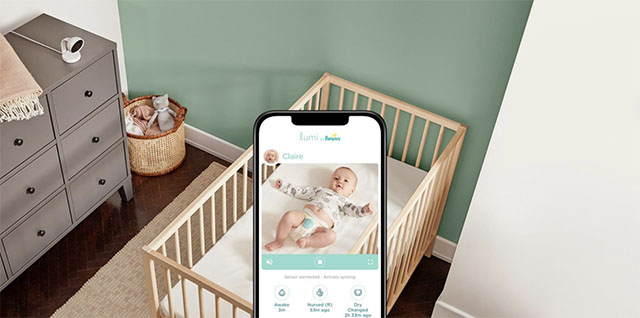 The app will also provide insights based on the collected data in the form of visual charts so that you or the doctor can analyze a pattern. Pampers has also promised personalized content from their team of baby development experts in the form of tips and tricks.
The availability of Lumi is limited to the US as of now and will be available from Fall 2019. You can get early access to the product by signing up for the waiting list by submitting your email address here. We expect Pampers to bring Lumi to more countries in the near future. So, what do you think of Lumi? Share your thoughts in the comments.
---