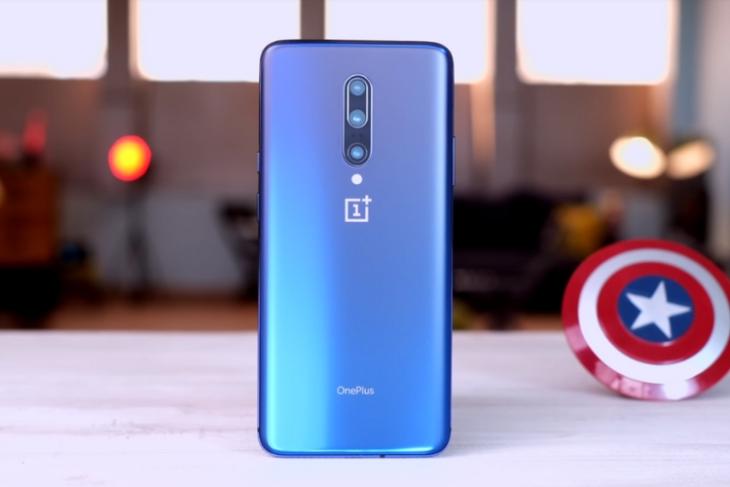 OnePlus' newest premium users, the OnePlus 7 Pro owners were today greeted with the strangest scare as they received a couple of spam notifications out of nowhere. They are gibberish messages with random characters and it created panic among the community until OnePlus decided to clear the air with an official reply.
Due to the gibberish nature of these notifications, users immediately took the matter to social media out of the fear of a data hack. Both Twitter and Reddit are now flooded with complaints about these random notifications, which as you can see below, do look pretty odd and can easily give a layman a scare.
#OnePlus7Pro #WierdNotifications @OnePlus_IN
What are these strange notifications ?
Is my data safe ?
Is it a misfire of testing in your production environment ?
Or is it a hack from someone else ? pic.twitter.com/EUN13dViTD

— Mahesh Yaddanapudi (@zzzmahesh) July 1, 2019
Go home @getpeid, you are drunk pic.twitter.com/DICFWMcdWx

— Baptiste Robert (@fs0c131y) July 1, 2019
The notification sent out were out of the blue and contained text in Chinese and Latin, which only further confused the users. Tapping on any of the 2 push notifications only created more ruckus as it reportedly tried opening a webpage but it couldn't open.
This was certainly bizarre for OnePlus 7 Pro users and everyone had been waiting for OnePlus' reply, which did come in pretty timely. The Chinese giant reveals that they'd mistakenly sent out a global notification to 'some' users while internal testing. OnePlus hasn't specified the number of users affected via the notification spam at the moment.
During an internal test, our OxygenOS team accidentally sent out a global push notification to some OnePlus 7 Pro owners. We would like to apologize for any difficulties, and assure you that our team is currently investigating the error. We'll share more information soon.

— OnePlus (@oneplus) July 1, 2019
OnePlus also apologized for the spammy behavior and added that it will investigate the internal fault and disclose more info about the same on a later date. Until then, I think there's no reason to be alarmed and question OnePlus' intentions here as the same has happened in the past with Google and other tech giants as well.