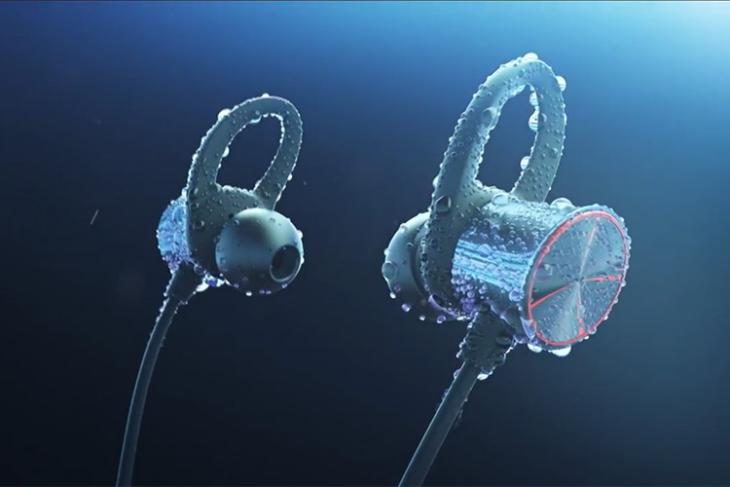 At the OnePlus 6 launch event, the company has launched a new pair of wireless earphones – the Bullet Wireless Earphones. The new Bullet Wireless Earphones is the first pair of wireless earphones from the company and addresses almost all the issues you might have had with wireless earphones in the past.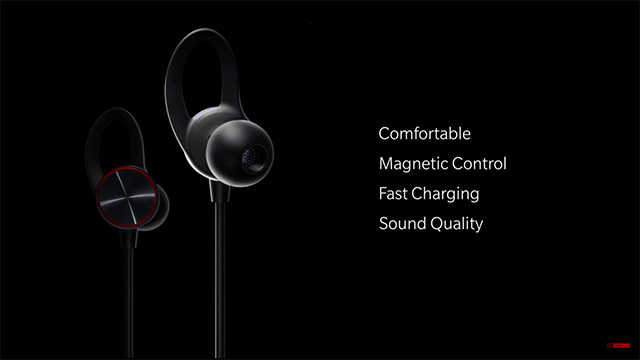 The Bullet Wireless Earphones feature a comfortable around-the-neck design, with wing tips to give you a snug fit. The Bluetooth earphones are magnetic and can be stuck together while they're not in use. When the earphones are stuck together, they'll automatically be powered off and once the user separates them, they'll turn on. The feature has also been coupled with an auto-resume function which allows users to resume their songs as soon as the earphones are separated.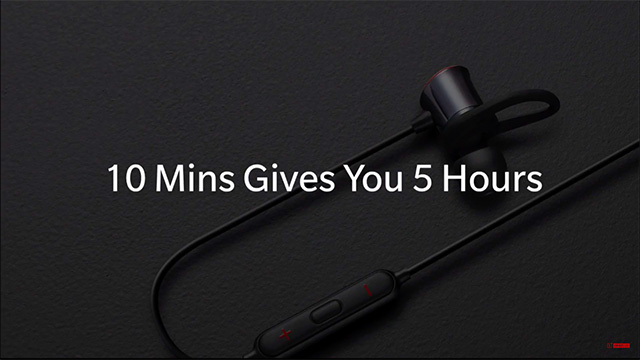 OnePlus is known for including the world's fastest charging technology on their devices and the company has extended the technology to the Bullet Wireless Earphones. The earphones feature in-built fast charging which offer up to 5 hours of use with just 10 minutes of charge. OnePlus claims that the earphones can last up to 8 hours of playback on a single charge and all you need to charge up the earphones is a standard USB-C cable. The earphones have been rated for a standby time of 255 hours and a talk time of 10.5 hours, so you wouldn't feel the need to charge them that often anyway.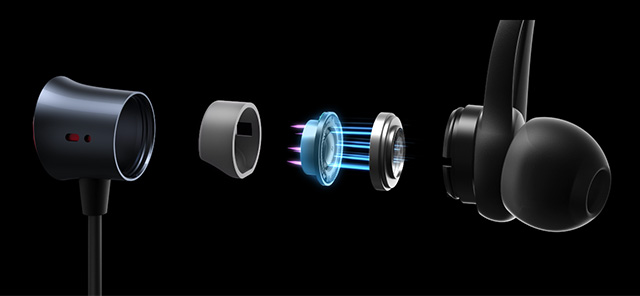 When it comes to sound quality, the Bullet Wireless Earphones are no slouch. The earphones feature Qualcomm's aptX technology which preserves sound data to ensure the best possible audio quality over a wireless connection. In order to further improve the sound quality, OnePlus has included an Energy Tube within the earphones which absorbs stray soundwaves to minimize distortion. The earphones feature 9.2mm drivers which boast of a fuller, richer bass experience.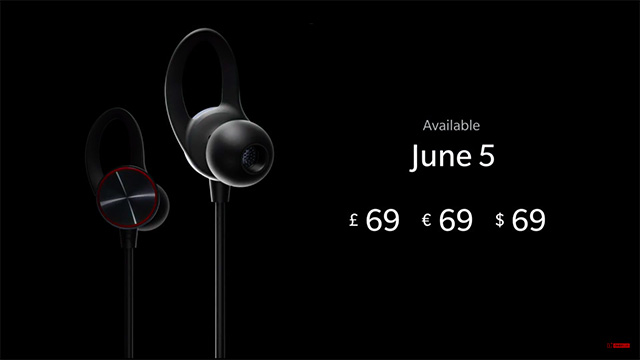 The earphones are also water resistant and are built to withstand everyday risks of water damage from rain, sweat or splashed. However, the earphones aren't water proof, so it would be best if you avoid complete submersion. The Bullet Wireless Earphones also provide support for Google Assistant, allowing users to easily issue voice commands without pulling out their smartphone. The Bullet Wireless Earphones have been priced at just $69 and will be available worldwide starting from June 5.