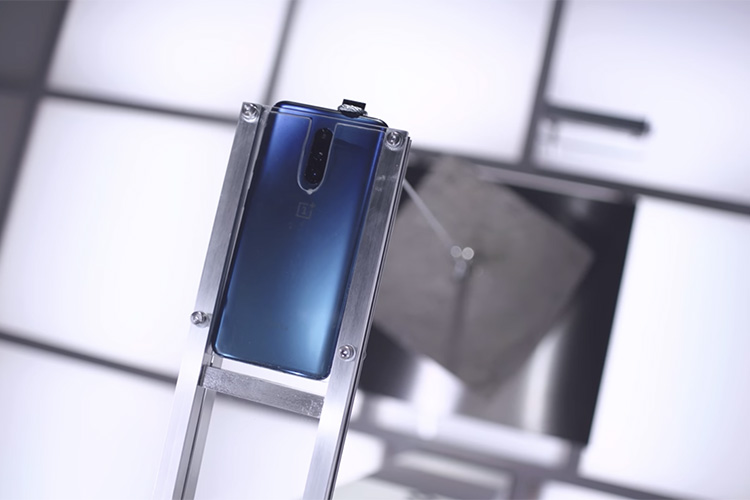 Pop-up cameras have really caught on over the last year, with more companies trying to give a completely bezel-less display, the pop-up camera is becoming one of the more preferred ways of hiding the front camera. However, with motorised pop-up cameras comes the obvious question about durability. After all, more moving parts means a higher chance of failure, and the pop-up module itself looks like it might break easily, doesn't it?
Well, not on the OnePlus 7 Pro at least. OnePlus has recently put out a video showing how strong the pop-up module on the newly launched OnePlus 7 Pro is. The video shows off a huge cement cube weighing in at over 22kgs being pulled up hanging around the OnePlus 7 Pro's selfie module, and then being held up by the phone for quite some time.
Note: OnePlus has disabled video playback on other websites, so we have re-uploaded it to make it easier for you to check it out. You can find the original video here.
Needless to say, 22kgs is quite a lot to be picked up by a camera module that pops out of your phone, and if you were worried about accidentally breaking your phone's camera by putting pressure on it, this video should make you feel at ease, at least a little.
That said, I'm fairly confident you won't find yourself in a situation where you need your phone's pop-up camera module to lift anything, but it's still good to know that it can do the heavy lifting, literally speaking.
---