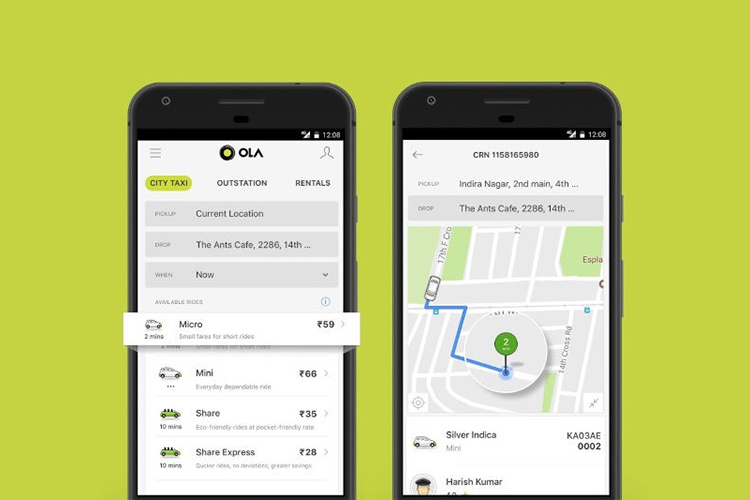 India's home-grown ride-sharing behemoth, Ola announced the launch of a new lighter version of its ride-booking app. The app which is appropriately named "Ola Lite" has been launched focusing on the companies Tier II and Tier III cities market. Ola Lite is a very lightweight app which comes at only 1 MB in size and hence can be used even with the budget phones, as it does not require too much resources to function properly. There are many other advantages that comes with the new Ola Lite app which are mentioned below:
Uses less than 1 MB of space on smartphones
Provides easy and fast way to book taxis
Uses less mobile data when operating
Works even with 2G and 3G networks
Supports all the usual Ola booking features including Cab, Auto, Ola Rentals and Ola Outstation.
As you can see, even though it's a lighter version of their official app which takes less space and consumes less data, the app doesn't skimp out any feature. Also, it's clear that Ola is targeting small cities and towns with this new app. This is what the company said while launching the app,
"As the first in the industry to launch the Lite app, Ola fuels its focus on solving accessibility challenges in the emerging towns and cities of the country."
Ola has a lot to gain from the launch of this app. Considering the fact that its main rival in India, which is Uber, is not present in most of the smaller towns and cities, if the company can establish its authority before Uber enters that market, it will gain a huge upper hand. The app is live on the Play Store and can be installed on Android devices. For obvious reasons, Ola has not released the Ola Lite app for iOS devices.
---