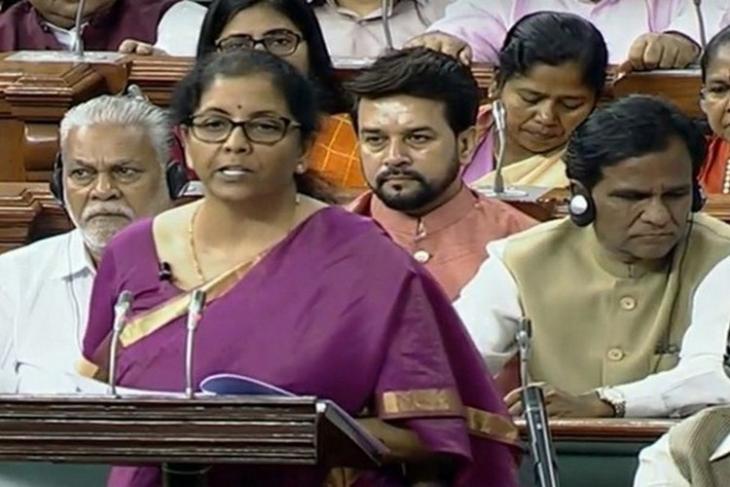 As part of her first budget speech on Friday, Finance Minister Nirmala Sitharaman proposed to launch a television program for promoting startups in India. The program will feature discussions on challenges faced by startups in terms of logistics, human resources, fund-raising, access to venture capital funds and tax planning, she said.
"We propose to start a television program within the DD bouquet of channels exclusively for start-ups". Sitharaman said. "This shall serve as a platform for promoting start-ups, discussing issues affecting their growth, matchmaking with venture capitalists and for funding and tax planning". She further claimed that the content "will be designed and executed by start-ups themselves", although the specifics of her plan are yet to be revealed.
The aforementioned plan is just one of the initiatives of the current administration to promote and encourage startups in the country. Towards that end, the government had earlier launched an initiative called 'Startup India' that aims to promote startups, generate employment and create wealth for entrepreneurs. The scheme was officially launched in January, 2016, and Ms. Sitharaman has now clarified that it will be continued throughout the entire 5-year period of the 15th Finance Commission from 2020-2025.
As pointed out by Business Standard, the government had also proposed a startup-focused program back in 2017 on the lines of the hit US TV show, Shark Tank, where entrepreneurs pitch their business ideas to would-be investors to get funding for their companies. While an in-principal approval had been given to the proposal, it did not eventually materialize, so it will be interesting to see if things will be any different this time around.
Image Courtesy: ANI