Extending the capability of WhatsApp's multi-device functionality, which allows you to use the messaging platform on multiple devices, here's something that is bound to excite you. It's the ability to use two WhatsApp accounts simultaneously and on the same phone. Here are the details to know.
Multi-Account Support for WhatsApp
Meta's Mark Zuckerberg has announced that you can now use two WhatsApp accounts simultaneously, so switching between the two can be easy. This is similar to how you can juggle between two Instagram accounts. This way, you can easily manage work and personal lives, or different social circles. This feature has been in development since June and was spotted in a WhatsApp for Android beta update.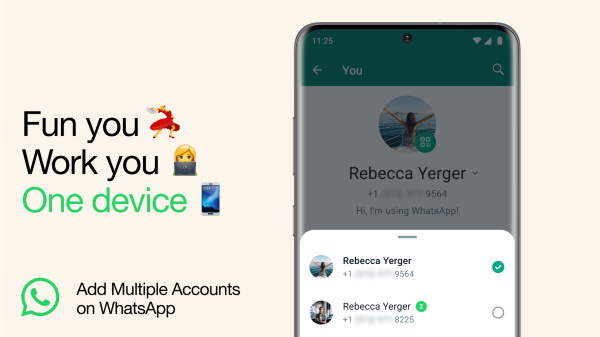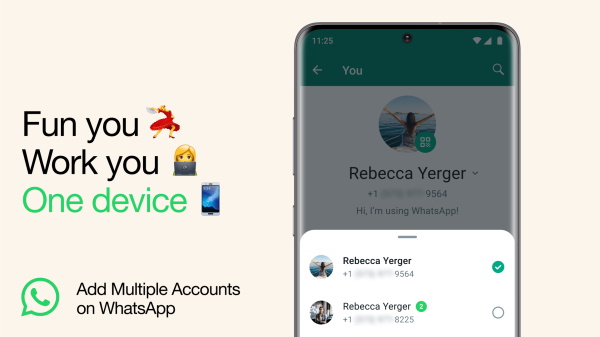 One thing to keep in mind is that you will need two phone numbers to use two WhatsApp accounts on a device. Both numbers need to have an active SIM. With the introduction of the new feature, you will now see a new 'Add Account' option next to your name under the Settings.
You can tap on this option and register the secondary WhatsApp account by authenticating using an OTP (the option to use Passkey is also rolling out now and should be available for all soon). You will just have to follow the on-screen steps to complete the process.
It is revealed that there will be different privacy and notification settings for both WhatsApp accounts and you can choose the ones you like. The multi-account WhatsApp feature will roll out to Android users in the coming months. There's no word on when it will reach iOS users.
Meanwhile, there's already the ability to use WhatsApp on multiple devices, and here's how you can do so with ease. Also, what are your thoughts on the new ability of multiple WhatsApp accounts? Do you think it is useful? Let us know your thoughts in the comments below.
---