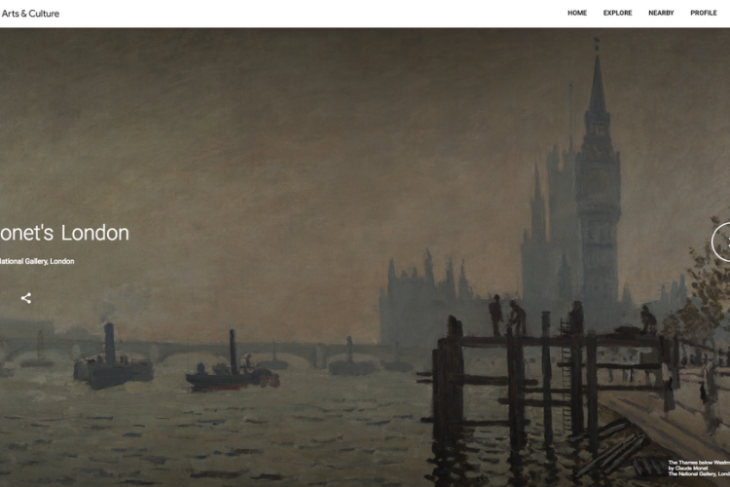 You might have noticed how Google has been adding a great number of features and virtual exhibitions to the Arts & Culture app. Earlier this year, the app went viral thanks to the face-match feature that found you your doppelganger from the world of art.
Today, the app is getting a new set of features that will hopefully be replicated for all kinds of artists. The Google Arts & Culture app now lets you explore the works of art genius Claude Monet, and follow on the master's footsteps using data gathered from his biography and works.
The virtual exhibition coincides with a show at the National Gallery in London which celebrates the work of Monet and his influence on art and architecture. The Arts & Culture app will show you a selection of some of his works as well as paintings from 17 other museums.
The exhibition on the app has also been created by the curators from the National Gallery, and includes little-known details of his travels through London, Paris, Rouen and Venice. Those interested can follow Monet's journey through Google Earth's Voyager feature.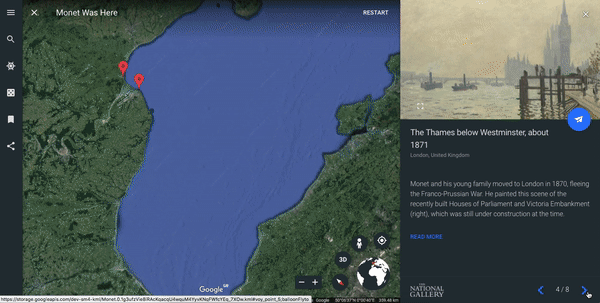 Art aficionados can dive into Monet's work through ultra high-resolution imagery which show off the mastery of his brush strokes as well as pairing of colours in legendary works such as The Water Lily Pond and The Thames Below Westminster. Fans can also check where the artist's works are held in present day.
Download the Google Arts & Culture app for free iOS and Android