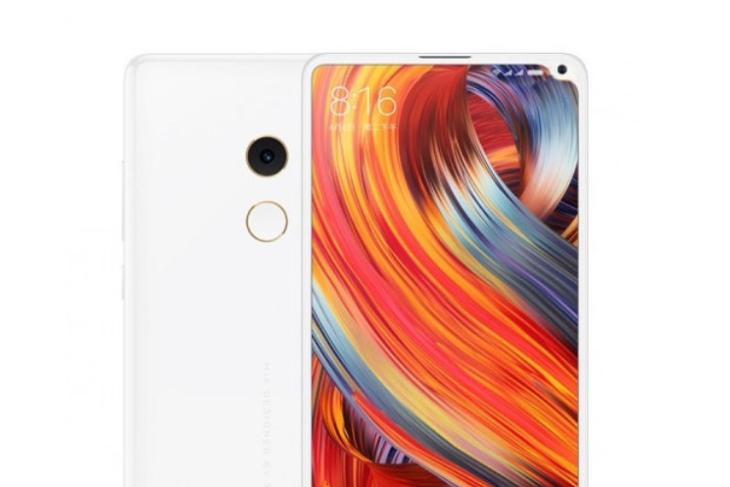 The Xiaomi Mi Mix 2, which was announced earlier this year, fixed a lot of things that was wrong with original Mi Mix. However, it did not fix everything. Now, the Mix 2s has leaked and from the looks of it, the upcoming bezel-less smartphone will fix one of the biggest problems in the Mix 2. Before we talk about that problem, take a look at the leaked image of Mix 2s:
I am sure you have already noticed. The biggest change that seems to be part of the Mix 2s is that the front-facing camera has moved to the top corner. Previous leaks had suggested that Mix 2s will have an iPhone X like notch but Xiaomi seems to have done away with that idea and thankfully so. Anyways, the point is, the Mix 2s, if the leak is to be believed, will be the first Mix device to have the front-facing camera at the right location.
The original Mi Mix and Mi Mix 2 are both great and good looking phones and having used both of them, I can confidently say that the front camera at the bottom really ruins the experience. You have to rotate the phone to take a selfie and video calling is one big mess on the Mix 2. Don't agree? Take a look below:
You get my point, right? If the leaked image of Mix 2s is indeed real, I would definitely appreciate it. Having said that, there's one more problem that the Mix 2s does not seem to be fixing: the lack of a dual camera setup. Well, I guess, that's coming in the Mi Mix 3.
Jokes aside, there are no other details around the Mix 2s, so we'll have to wait for more leaks and speculations to know when this new Xiaomi flagship is making its way to the market. So, what are your thoughts? Do you like what you see? Sound off in the comments section below,