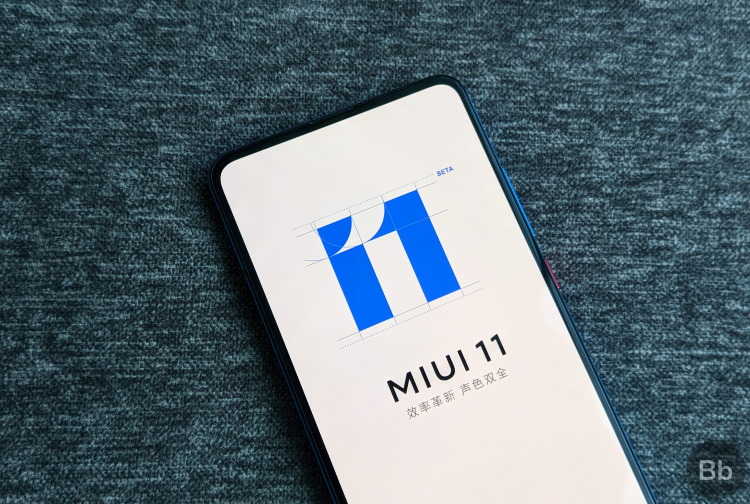 Alongside the launch of the Mi 9 Pro 5G and Mi Mix Alpha, which is one crazy concept phone, Xiaomi has also unveiled the much-awaited update to its software experience – MIUI 11. We had been hearing about this update for a few weeks now and well, it has finally been unveiled with a modern UI, new font, sounds, and a myriad of other new features.
MIUI 11 open beta will start rolling out on 27th September later this week, with a stable rollout scheduled for mid-October in China. Xiaomi boasts that it's the "fastest roll-out in MIUI history" and it will be available to 17 different devices in China for open beta testing. Now, let's talk about all the new features in MIUI 11:
List of New Features in MIUI 11
Xiaomi says that it has removed all the clutter and tried to give users access to a more cleaner and minimalist MIUI experience. MIUI 11 doesn't highlight features with bright colors, like earlier, but instead makes the whole UI easier on the eyes. A system-wide dark mode, with an option to force dark mode on other apps, is also present onboard.
Xiaomi has introduced a new font "Milan Pro" with MIUI 11, along with the world's first dynamic font scaling feature that should keep your worries of adjusting the same from Settings each time at bay.
A lot of phone makers provide an ambient display and so does Xiaomi, but it wanted to offer something different to users with MIUI 11. It has now made elements (or picture) animate on the ambient display to add some depth to the feature. You can also choose new breathing light effect for the ambient display – quite similar to what you may have seen on the Galaxy S10 or Note 10 lineup.
You can now write out messages (customized slogan) on the ambient display as well, which could really come in handy at concerts when you want to show love to your favorite artists. This is a common practice in Asian countries, so I really appreciate this feature.
Expanding on its sound system inspired by nature, MIUI 11 has introduced new alarm tones, notifications tone, and ringtones into the mix with the sound of fire, water, and more. The notification tones are dynamic and change based on the time of day – which means you might hear birds chirping in the day and fireflies or crickets at night.
If you remember, Xiaomi recently partnered with Vivo and Oppo to introduce a new file transfer protocol that makes it simpler to share files across their devices. MIUI 11 does come packed with this new file transfer protocol, offering transfer speed up to 82MB per second. This feature will also allow you to transfer games and apps to other Vivo, Oppo and Xiaomi smartphone or share documents amongst Xiaomi phones and laptops, which is awesome.
MIUI 11 also comes baked with new features for working professionals. The easier file transfer is part of the Mi Work feature, which includes MIUI 11 Office apps (partnership with WPS Office), document thumbnail preview, 1 tap projection to screens, seamless wireless printing, and more.
Talking about Mi Go, it's a smart travel assistant that will come in really handy for users whose job involves being out and about. It will show the upcoming flight details right on the lockscreen, so you don't need to go digging around for your boarding pass. Also, Mi Go's bringing along a new 'extreme power saving mode' that Xiaomi claims should offer around 24 hours of standby time with only 5% charge left in your device.
There is currently no word on MIUI 11 India rollout, but stay tuned as we will update you as and when we learn more about the same.
---