After months of random guess and anticipation, Minecraft 1.20 update finally has an official name, and it's not the end, the combat, or even the desert update. As expected from all the newly released features in Minecraft Java Snapshots and Bedrock Previews, the official name for the update is Minecraft 1.20 Trails and Tales. And well, here's everything you need to know about it.
Minecraft 1.20 Trails and Tales Update Confirmed!
Giving a rest to the wildest guesses of the community, developers have officially revealed the Minecraft 1.20 update name via a YouTube video. The name of the update combines all new features, including archaeology, the Sniffer (Mob Vote 2022 winner), camels, creative armor trims, and more. It's amusing that the update started as the first nameless in Minecraft Live 2022 and ended up here.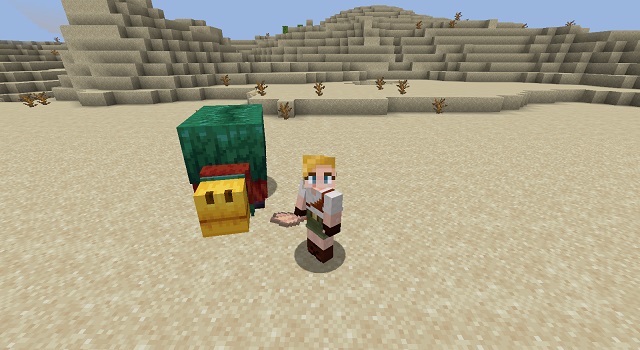 Furthermore, the new approach of revealing one new feature at a time and developing it with community feedback seems to be working out well for the developers. So, from the looks of it, it is highly likely that even Minecraft 1.21 and the later updates will only get a name once most of the features are in the final stage.
When is Minecraft 1.20 Coming Out?
While we don't have a release date yet, it seems like the update is more or less complete. So, players can expect to see the 1.20 update come out on supported platforms in late April or even later. However, the game may not release until June if developers want to test new features more.
Though, you don't have to wait that long for fresh Minecraft content. Minecraft Legends is coming out next month and it offers a unique take on the existing overworld. With that said, do you think the "Trails and Tales" moniker fits the features of Minecraft 1.20? Or do you have something better in mind? Tell us in the comments below!
---