Just a few months after a 'Preview' version of the software was made available on iPhones and Android smartphones late last year, the Microsoft Edge browser is finally available on Android tablets and iPads as expected. Microsoft also started previewing the beta version of the browser on iPads earlier this month, so an official launch was expected sooner rather than later. The app is now universally available as a free download from both the App Store and the Play Store.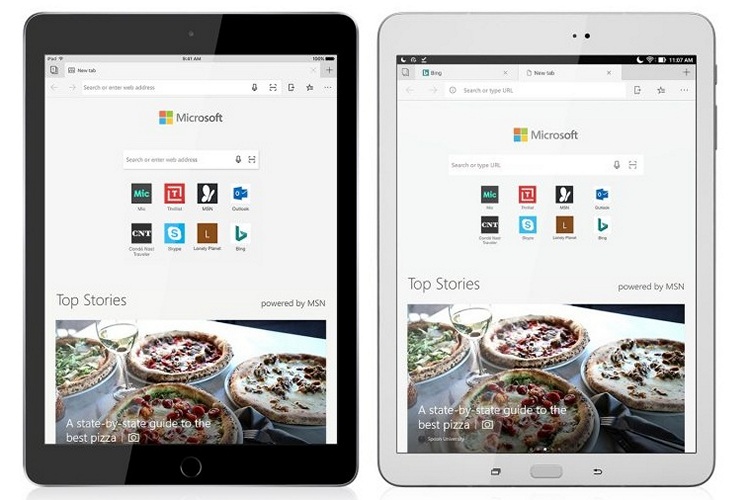 The tablet-specific versions of Microsoft Edge offer the same set of features and functionality as their smartphone counterparts, which means you don't get one of the core iPad features in iOS 11 i.e. split-screen support. However, it does offer a scaled-up interface for the larger screen on the iPad, while the cross-platform synchronization feature, "Continue on PC", is also available with the tablet versions. However, there's still no support for tab-syncing between Windows PCs and iOS versions of the app.
While the aforementioned 'Continue on PC' is the highlight feature for Microsoft Edge, it also offers many other cross-platform sync functionalities, such as Favorites (including Roaming Favorites), Reading List, New Tab Page, Reading View, and Roaming Passwords, all of which are platform-agnostic, and can be synced in Microsoft Edge across all devices.
It will be interesting to see how much traction Microsoft's new browser receives on either of the two leading mobile platforms, given that most people are still wary about using Microsoft's web-browsers because of the company's patchy history with Internet Explorer – the once market leader that became the butt of all jokes for its myriad security loopholes and vulnerabilities.