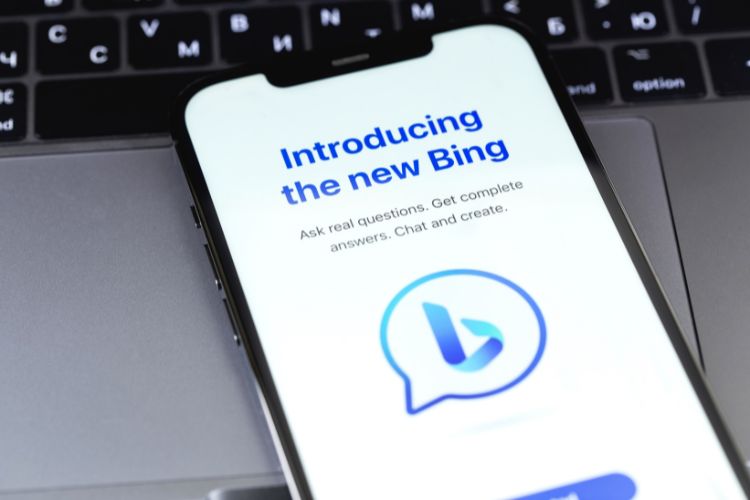 The advancement of AI, while a bit slow now, definitely hasn't stopped. One of the biggest announcements of 2023 was Microsoft Bing Chat, a revamped search engine-cum-chatbot that packs numerous features. However, the company has almost always restricted Bing to its Edge browser. To increase its presence, though, it announced a month ago that Bing Chat would be coming to Google Chrome and Safari in a few weeks. That has now come true as Microsoft Bing AI Chat has rolled out to all Google Chrome users in its latest update. Check out the details below.
Microsoft Bing Chat Comes to Google Chrome
While one could use workarounds to access Microsoft Bing Chat from any browser, that has now changed. In an official blog post released a few days ago, the company announced the now-live update. This effectively means that Microsoft Bing Chat and Bing Chat Enterprise will now be supported in the Google Chrome browser.
However, remember that this only applies to the Stable channel update. This will entail all supported platforms, including Windows, Mac, and Linux. Furthermore, this only covers the desktop Google Chrome browser. We are using Google Chrome (116.0.5845.110) and have access to it. Support for other browsers on desktop and mobile is forthcoming.
Microsoft Bing AI Google Chrome Availability
As mentioned above, users can now access Microsoft Bing Chat in their Chrome desktop browser. Besides the rollout, other new changes include Bing Chat Enterprise on Edge Mobile, Expanded access to Bing Chat on Swiftkey, and new Bing search page templates.
---