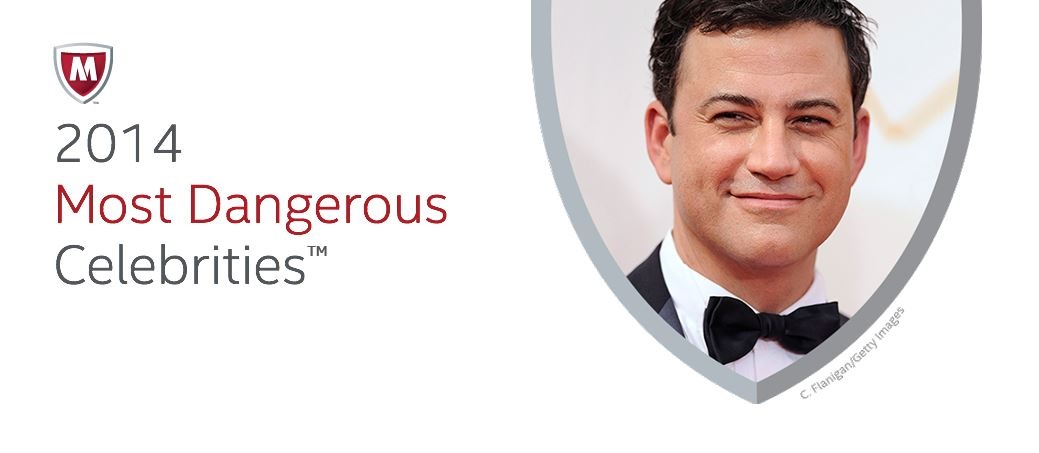 Every year McAfee comes up with a list of most dangerous cyber celebrities to search for online. This year, the title of most dangerous cyber celebrity goes to Jimmy Kimmel, comedian and host of Jimmy Kimmel Live, late night talk show.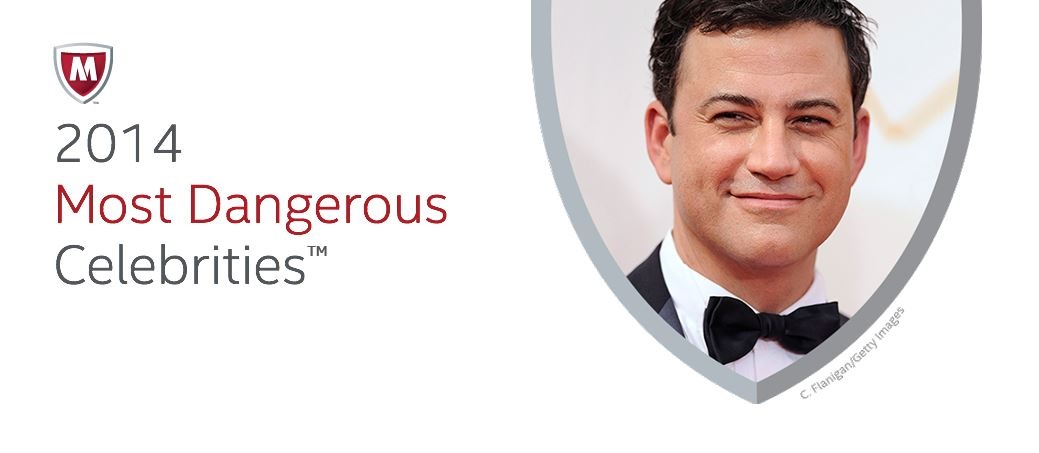 Jimmy becomes the second male artist to earn the title of most dangerous web celebrity, after Brad Pitt who's won the title in 2008.
The reason why he's termed to be the most dangerous of all celebrities is that when you search for videos and downloads of Jimmy Kimmel, you've got a 1 in 5 chance to click on a page that tests positive for viruses and other malware.
Actually, out of all the things we search for online, celebrities are our favorites and cyber-criminals take advantage of the same. They create malicious sites where they put interesting free offers along with celebrities names, and when you land on these sites, they try to steal our information, password or install some malware.
In the blog post written by Robert Siciliano, he urged to everyone that everyone needs to be careful to protect themselves from any such activity. You can read more, here.
Here are other nine celebrities in the list:
2. Armin van Buuren – Dutch Music producer and one of the most popular DJs of all time.
3. Ciara Princess Harris – American singer, songwriter, actress, and model.
4. Flo Rida – Real name, Tramar Lacel Dillard; hugely famous American rapper.
5. Bruce Springsteen – American singer and songwriter.
6. Blake Shelton – American country music singer and TV personality.
7. Britney Spears – American pop star.
8. Jon Bon Jovi – American singer, songwriter, record producer and actor
9. Chelsea Handler – American comedian, actress, television host, writer and producer.
10. Christina Aguilera – American singer, songwriter and actress. 
Recommended: What If Celebrities Looked Like Ordinary People (Pics)
I hope this post will help you stay safe while browsing through the information about your favorite celebrities online.