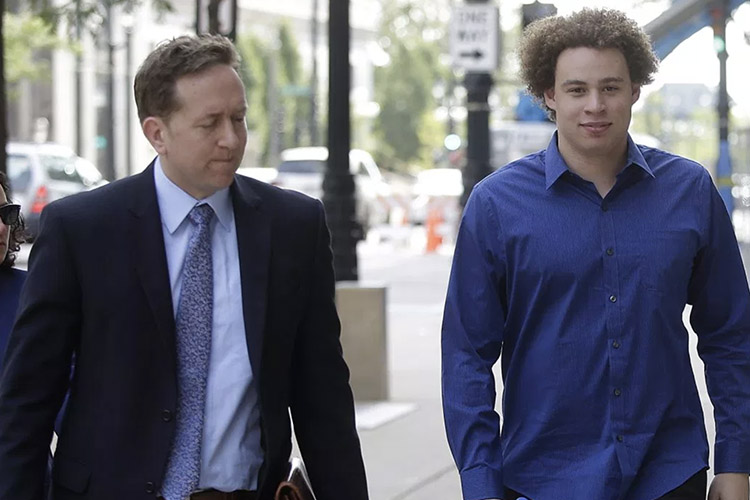 Remember the WannaCry ransomware attack back in 2017? Well, the malware researcher who stopped the ransomware, and became the accidental hero in the entire story, Marcus Hutchins, will not serve jail time.
Hutchins was arrested in Los Angeles while returning from DefCon, on charges that he developed and sold the Kronos malware that stole banking credentials from web browsers. While Hutchins had originally denied the charges, he later pleaded guilty.
J. P. Stadtmueller, the presiding judge in the case against Hutchins said that he took into consideration Hutchins' age at the time of the crime, and the fact that he turned his life around before charges were brought in his decision to not sentence him to any jail time.
"It's going to take the people like [Hutchins] with your skills to come up with solutions because that's the only way we're going to eliminate this entire subject of the woefully inadequate security protocols" said the judge.
Brian Klein, one of the attorneys representing Marcus Hutchins said, in light of his sentencing, "We are thrilled that the judge recognized Marcus' very important contributions to keeping the world safe and let him go home a free man today."
That said, Judge Stadtmueller did mention that Hutchins' sentencing may bar him from re-entering the United States. Hutchins' attorney, Klein said, "Without precedent but more than appropriately, the judge encouraged Marcus to seek a pardon." He also added "We plan to explore those opportunities."
Featured Image courtesy: TechCrunch
---