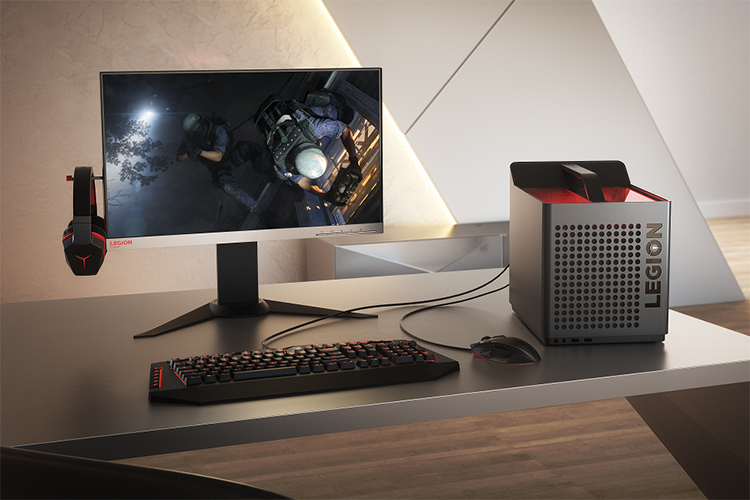 Lenovo showcased the refreshed Legion gaming laptops at E3 2018 along with new gaming desktop setups. These new gaming desktops come in cubic as well as tower configurations to suit the requirement of different gamers.
The cubic Legion C530 and C730 machines are lightweight and the handle allows gamers to carry their setup with them wherever they go. The top panel is fully transparent and the cubes feature options optional RGB lighting on the C730 and a straightforward red illumination on the C530.

The cubic gaming PCs can deploy up to an 8th Gen Intel Core i7 processor which can be paired with a maximum of 32GB of DDR4 RAM by CORSAIR which has been overclocked for improved performance. On the graphics front, users can choose up to NVIDIA's GTX 1060 GPUs which supports VR gaming.
Both – the Legion C530 and C730 feature dual-channel heat dissipation chambers and come with Dolby Atmos audio support for clear and accurate sound.
Lenovo has also introduced two new tower CPUs, namely Legion T530 and T730. Just like their cubic counterparts, the T530 comes with red lighting behind its heat vents while the T730 features RGB lighting behind the windows on the front as well as the side.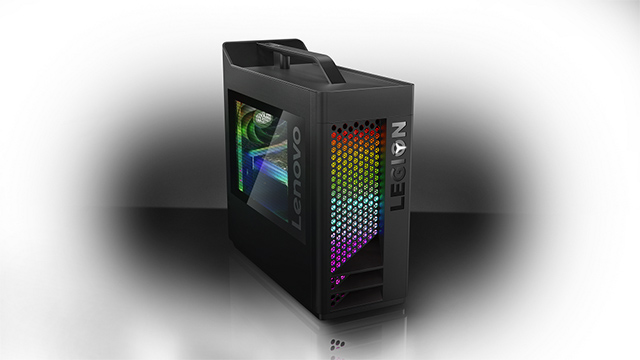 In terms of specifications, the T530 and T730 feature options to choose up to 8th Gen Intel Core i7 CPUs along with up to 32GB DDR4 RAM which belongs to CORSAIR's VENGEANCE series and can be overclocked. Players get the option up to NVIDIA GTX 1060, so unlike Lenovo's claims these are not the most powerful gaming PCs in the market but shall serve you adequately for most AAA titles.
Lenovo has also talked storage options for these Legion T-series desktops and you get options up to 512GB RAID 0 SSD or 2TB hard disk. The T730 also comes with an optional Asetek liquid cooling setup for quiet yet efficient cooling, especially during gaming at high frame rates.
The C530 and T530 desktops come for $830 while the C730 and T730 will be priced starting at $930. All of these CPUs will be available in August.
---