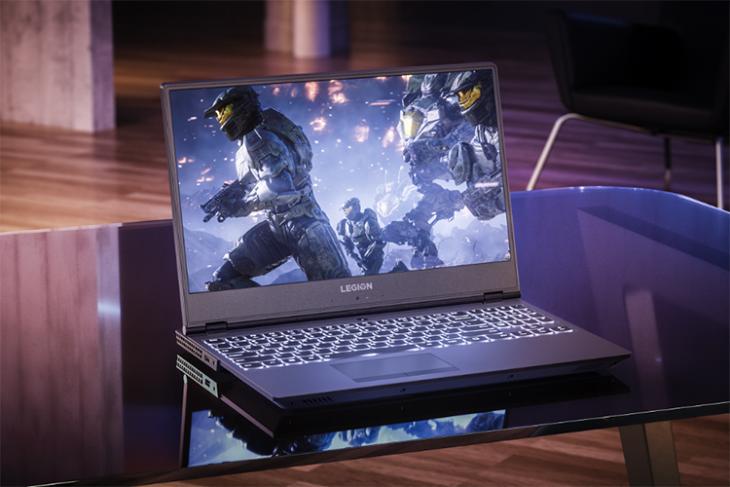 At the E3 Conference, Lenovo today unveiled a refreshed lineup of its gaming laptops which fall under the Legion series. The Legion Y530 and Y730, which come as upgrades to the Y520 and Y720 respectively, have been aesthetically toned down to give them a more neutral look which can fit any setting.
Both the laptops are now thinner and more elegant and come with a remastered dual-chamber cooling system to give a performance boost. Lenovo has taken this route to attract gamers who prefer subtle and minimal designs as well as power users who are not necessarily into gaming all that much.
To begin with, the new "Raven Black" Legion Y530 now comes with a textured back with a Legion logo etched along one of the edges. Most of the ports, save one USB type-A on either side, have been shifted to the back of the laptop for better cable management.

To make the inside of the laptop more attractive, Lenovo has opted to use a 15-inch Full HD IPS panel with extremely thin bezels. Buyers can opt for a 144Hz panel and choose between 8th Gen Intel Core i5 and i7 processors. In terms of GPU, gamers get options between NVIDIA GTX 1050 and 1050Ti cards based on their requirements.
The Legion Y730 is on the higher end and features an anodized aluminum "Iron Gray" top cover with a glowing Y emanating out of the Legion logo. It comes in 15-inch and 17-inch variants in terms of the display – both of which can be upgraded to 144Hz. One trade-off of the bezel-less display, however, is the webcam placed at the bottom of the screen just like the recent Dell XPS laptops.
The Y730 is equipped with CORSAIR's RGB-backlit keyboard along with six custom "Y" macro keys which can be programmed as per need. It comes with Dolby Atmos audio along with Dolby Sound Radar technology for an immersive sound experience. In terms of hardware, you get the same options as the Y530, but the Y730 features an overclocked 16GB DDR4 RAM.
The Lenovo Legion Y530 will be available starting June for a price of $930 while the 15-inch and 17-inch models of the Y730 will be launched in September at the prices of $1,180 and $1,250 respectively.