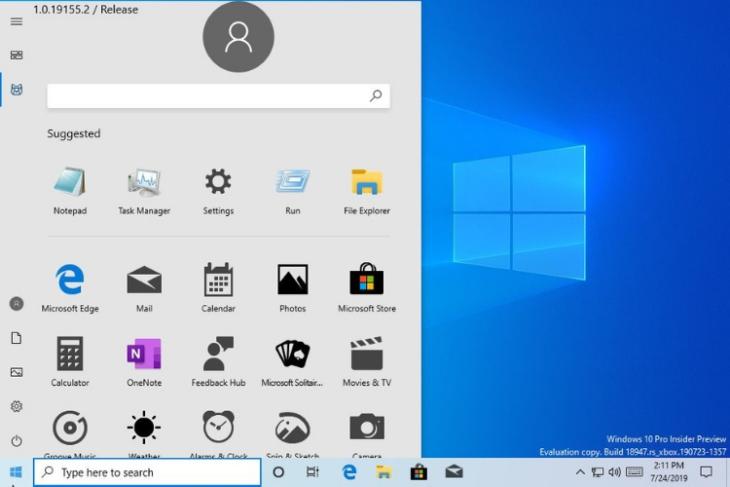 Microsoft is known to regularly test out new and updated features with a select few users via its Insider Program. However, the Redmond giant has made an oopsie today and now many Windows 10 testers have got a sneak peek at a redesigned Start Menu. And I don't know if you were a fan of the older Start Menu design, but I have mixed feeling about the new design.
The new Start Menu design has leaked to internal testers in every ring – be it the release preview, fast ring, or even slow ring. Microsoft mistakenly pushed out Windows 10 build #18947, which is meant for internal Xbox development, to users with 32-bit systems. It was solely meant for the company's internal testers but it has been pushed to everyone.
This is how the Start Menu on Windows 10 looks right now and quite a lot seems to have changed in the new Start Menu leaked via the internal build.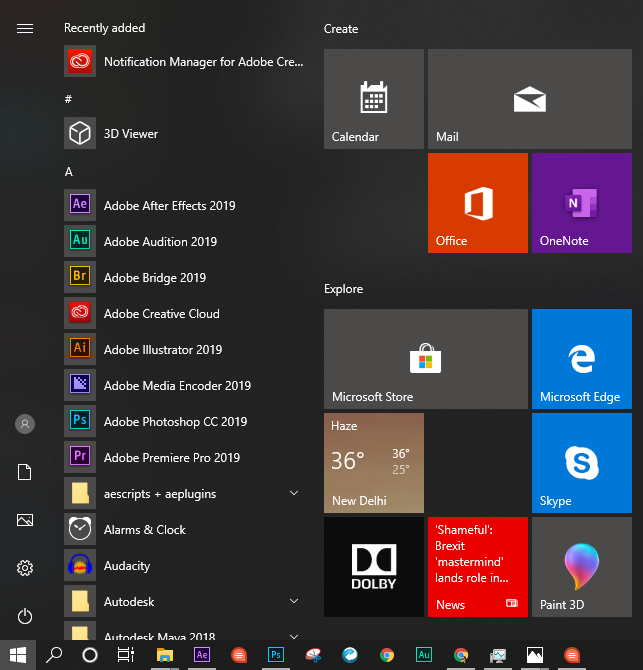 The biggest change that you can easily notice in the redesigned Start Menu is that one notable feature is now missing from the equation. Live Tiles. You can see in the tweet attached below that the apps are now arranged in a 5xN grid and it looks pretty clean. The app list is now gone too and you get a search bar at the top.
We all know Live Tiles aren't really helpful and no one really relies on them to gain any information. There have been reports that Microsoft may do away with them in the past, but that wouldn't happen anytime soon. And it's not too easy to break ties with the Live Tiles.
Start in tablet mode. Meh. pic.twitter.com/Ou7o7ol5g2

— NTAuthority (@NTAuthority) July 24, 2019
The redesigned Start Menu that you see above is currently being tested internally, so it obviously isn't a polished version that might ultimately roll out to users. However, we've come across a Windows 10 Start Menu, Action Center, and desktop redesign which looks really good. So, we would love to see if Microsoft can implement something similar in an upcoming major update. Check it out right here:
https://twitter.com/itsMichaelWest/status/1154010426373541888
Microsoft hasn't officially commented on the redesigned Start Menu, but Windows Insider chief Dona Sarkar in a tweet says that they're looking into the accidental rollout. So, stay tuned for more information and let us know what you think about the new Start Menu. Do you like it or not?
Image Courtesy: Twitter/NTAuthority