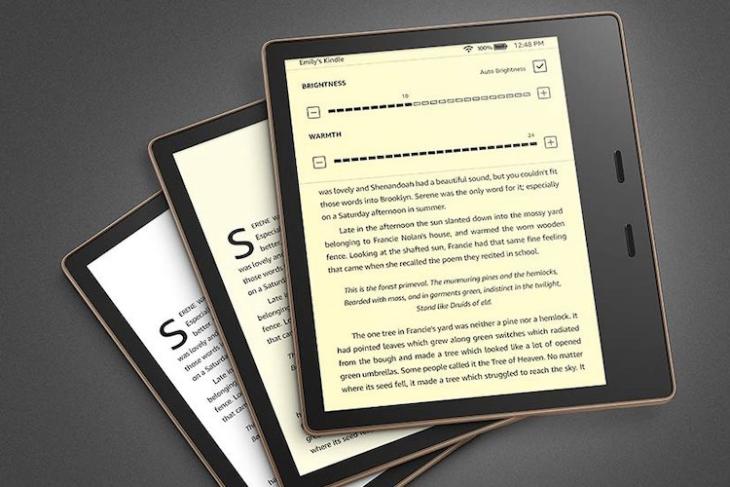 Amazon has just launched a new version of Kindle Oasis and it brings a new improved display that is certain to improve the reading experience on the ereader. The Kindle Oasis 2019 does not really bring a major overhaul of the Kindle Oasis we know, but it brings a new e-ink display tech that comes with an adjustable warm light.
So, with the new Kindle Oasis, users will be able to change the color temperature of the display according to what time of the day it is. This should be especially handy at night, when users want a display that is warmer and less harsh, for a better reading experience. Like the similar feature on smartphones, you will be able to set the display on the Kindle Oasis to automatically change the color temperature based on the time of the day.
The adjustable warm light isn't all. The new e-ink display technology also results in faster page loading, that should also improve the user experience. Apart from that, the Kindle Oasis 2019 brings a larger 1,130 mAh battery, when compared to the 1,000 mAh battery in the previous gen Kindle Oasis.
Here's what Eric Saarnio, Head of Amazon Devices EU, had to say about the new Kindle Oasis display: "We're adding an adjustable warm light so customers can read with a warmer tone that's customizable to their preference to easily transition from daytime to nighttime reading."
Apart from that, it's the same Kindle Oasis with a waterproof design, which still comes with microUSB, Bluetooth support, and 8GB or 32GB storage. The new Kindle Oasis will go on sale in the US starting July 24 and it starts at $249.99.