With Season 1 and the Jujutsu Kaisen 0 movie being a smash hit, Jujutsu Kaisen has cemented its place as one of the greatest anime. It is a sensation among the fans, thanks to its excellent characters and their popularity, which will continue to grow with Jujutsu Kaisen season 2 currently airing. As a result, even though Jujutsu Kaisen is already popular in India, Crunchyroll is looking to further extend its reach with the announcement of the Hindi dubbed version of the first season of JJK. Continue reading to learn about Crunchyroll's anime fan event in Mumbai and regarding the Hindi dub of Jujutsu Kaisen.
Jujutsu Kaisen Season 1 Hindi Dub Release Date
Crunchyroll has decided to release a Hindi dubbed version of the Jujutsu Kaisen anime series due to its prominence as a smash success all over the world. For Indian anime enthusiasts who like to watch dubbed shows in their native language, it is a tremendous delight. It is now confirmed that the Hindi dub of Jujutsu Kaisen season 1 will be available to stream exclusively on Crunchyroll on July 28, 2023.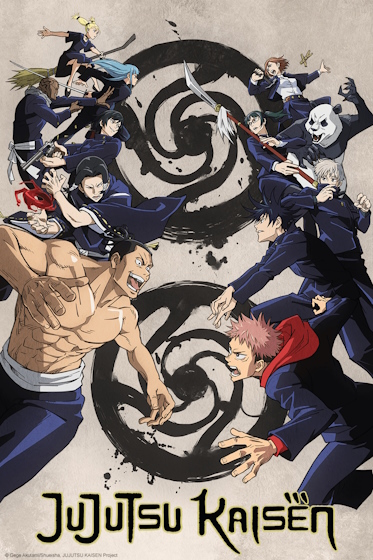 To celebrate this milestone, Crunchyroll is also hosting a special Jujutsu Kaisen event in Mumbai on July 20, 2023 (Thursday). The first 2 Hindi dubbed episodes of Jujutsu Kaisen Season 1 will be exclusively shown at this event. So, Mumbai JJK fans, it is time for you to show off your sorcery skills! Relive the peak moments of the first season on the big screens.
Jujutsu Kaisen Hindi Dubbed: Cast & Crew
If you are wondering who are the cast behind the Hindi dub of JJK, we have information regarding that too. The Hindi voice actors who are going to lend their voices to our favorite Jujutsu Kaisen characters are:
Yuji Itadori – Vidit Kumar (Stranger Things, Adventure Time)
Megumi Fushiguro – Sahil Kulkarni (Beyblade Burst)
Nobara Kugisaki – Suvela Sharma (Emily in Paris, Enola Holmes)
Satoru Gojo – Lohit Sharma (Squid Game, DC's Titans)
Ryomen Sukuna – Archit Maurya (Spider-Man: Into the Spider-Verse, Ghost in the Shell: SAC_2045)
That's a wrap to the information regarding the Jujutsu Kaisen Hindi dub version. As the Indian otakus are rapidly evolving, Crunchyroll's decision to dub more anime in Hindi is much welcomed. It will only help the Indian anime audience grow to a new level. Furthermore, we know that Crunchyroll already has plans to release more Hindi dubs for new anime like Horimiya: The Missing Pieces, Rent-a-Girlfriend Season 3, Masamune-Kun's Revenge R, etc. In the meantime, are you going to watch Jujutsu Kaisen Season 1 in Hindi? Let us know in the comments below.