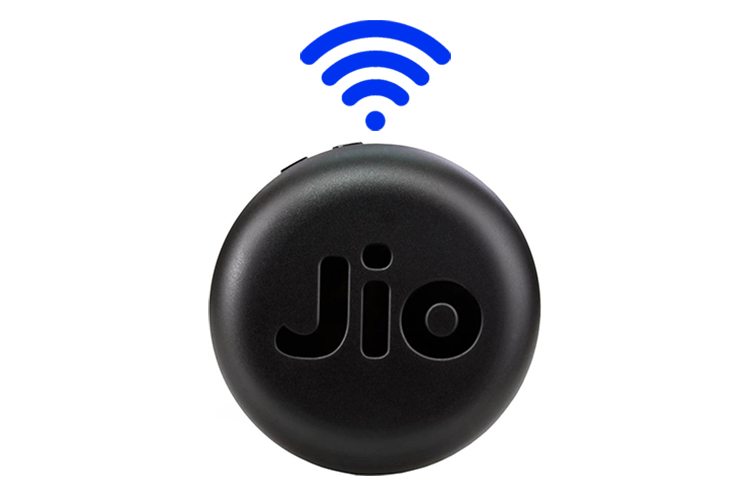 While Reliance Jio has damaged market share and revenue of incumbent Indian telcos in a major way with super affordable combo packages for mobile subscribers, it's going after the home market also with the JMR815 Wireless Hotspot.
Data is one of the biggest plus points of Jio's network and an India Ratings report last year even suggested that most Indian use Jio as their secondary connection at home due to the big data benefits. So now, the company has expanded its lineup of products with the launch of the updated version of JioFi – the JMR815 Wireless Data Card. This time, Jio is choosing a puck-shaped design for the device that supports download speeds up to 150Mbps and uploads at the maximum rate of 50Mbps. The device is half the price of the last year's version and is priced at ₹999.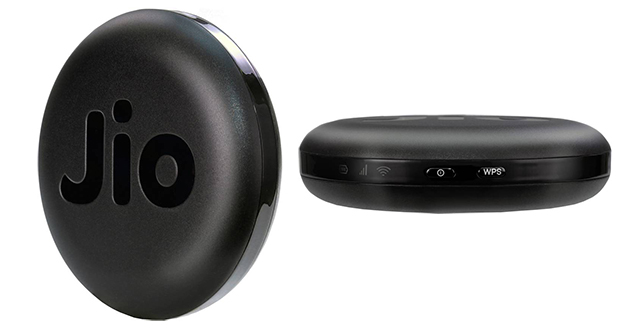 The Wi-Fi puck features physical buttons to turn it on or off as well to switch on WPS. It also features LED notification lights to inform you about the strength of the 4G signal and the battery status. The updated JioFi allows up to 32 users to connect to the device including one on via USB. Once connected to the Wifi, users can also make VoLTE calls even on smartphones that don't support HD calls – the feature, however, was also available on the previous generation.
The updated JioFi features a bigger battery compared to the previous version, rated at 3,000mAh against 2,300mAh in JioFi 2. The battery is claimed to last up to 8 hours of internet usage but may vary with the signal reception. The external storage has been bumped up and JioFi now supports microSD cards up to 64GB and you can wirelessly transmit data to users using the wireless connection. The 4G hotspot puck is "Designed in India" and that attribute could compel some buyers.
Buy the JioFi JMR815 Wireless Data Card on Flipkart (Rs 999)
---