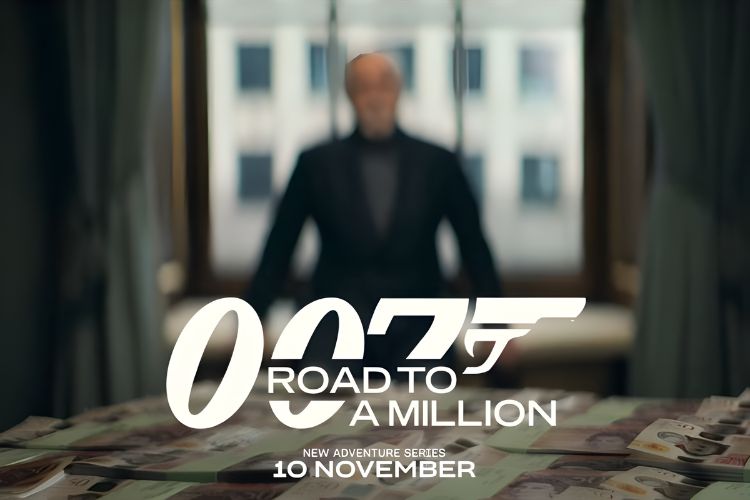 Be honest with me guys, have you ever imagined being a secret agent? I know we all have, and Amazon Prime is going to give a few people a chance to live their dream. Amazon Prime has released the trailer for an upcoming reality show dubbed "007: Road to a Million," which will be released on 10 November 2023.
James Bond "007: Road to a Million" Reality TV Series Announced
In the reality show, regular people, like you and me, will get the chance to live one of James Bond's greatest adventures in a race to win a reward of 1 million pound ($1.2 million). The synopsis of the upcoming James Bond reality TV series states:
9 pairs of everyday people scramble over rugged terrain, attempt stomach-churning challenges, and answer questions for a chance to win up to £1 million each. Meanwhile, Brian Cox calls the shots as The Controller. Will they rise to the challenge, or fold like a pack of cards in this true test of intelligence, endurance, and heroism?
These groups of people will be solving mysteries and puzzles controlled by Brian Cox, a Scottish actor who will play the role of "The Controller," which seems to be a role inspired by a long list of classic James Bond villains.
If we go according to the trailer, he has done a pretty remarkable job. In the trailer of 007: Road to a Million, we see the contestants walk into literal James Bond movie sets and elements, like the classic James Bond car, the Aston Martin DB5, or the locations used, like Chile's Atacama Desert, Scottish Highlands, Swiss Alps and Venice. Do you know in which James Bond movies these locations were used? Do let me know in the comments!
However, when this series unfolds, this is definitely going to be a one-of-a-kind show within a much-unexplored genre of reality shows. I don't know about you guys, but to me, it seems quite appealing as long as they don't ruin it, let's hope they don't. What do you guys think about this new take on James Bond? Let me know in the comments below!
---
Load More