Apple's iPhone 15 series is all set to launch later this year and the company is reportedly bringing significant design changes to the new devices. The latest leak gives us a look at the rumored mute button, which is said to replace the current alert slider. Here's a look at the details!
iPhone 15 Pro and Pro Max Renders Leaked
According to Ian Zelbo (via 9To5Mac), the iPhone 15 Pro and Pro Max will feature a similar button design (no solid-state buttons, this time!) to the previous-gen iPhones, but with one significant change: the Ring/Silent switch will be replaced with a mute button, as leaked previously. This could add more functionality to the device. For instance, users could assign system functions like Ring/Silent, Do Not Disturb, or Flashlight to the new button. It is speculated that the new button could function similarly to the "Action" button on the Apple Watch Ultra.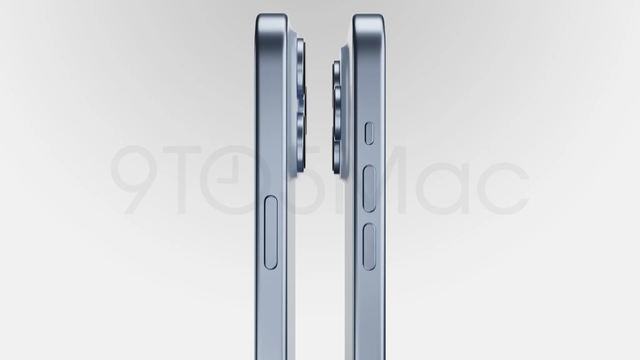 Every iPhone since the original model in 2007 has included the Ring/Silent switch. Apple's decision to replace it with a mechanical button will mark the end of an era. It's worth noting that the standard iPhone 15 and 15 Plus models are still expected to have the mute switch. The "Action" button is rumored for iPhone 15 Pro models only.
The renders also hint at a protruding rear camera hump for the iPhone 15 Pro models. But, as Zelbo notes, the protrusions on the new iPhones are bigger, they are "far less comical," as Zelbo describes in his post. 
The leaked CAD files also corroborate previous rumors about the design of the iPhone 15 Pro and the 15 Pro Max, narrow bezels, a USB-C port, and a more rounded frame are all expected to be featured in the upcoming devices. But the regular iPhone 15 models won't be left behind in terms of changes. They are set to receive a new design with a Dynamic Island cutout, a main 48MP camera, and the switch from a Lightning port to USB-C. These changes, if true, could make the regular iPhone 15 models a significant upgrade from the previous iPhone 14 series.
The new flagship phones are expected to be announced around September, following the same schedule as previous years. However, until Apple makes an official announcement, these leaks and rumors should be taken with a grain of salt. Also, do share your thoughts on the iPhone 15 Pro's mute button in the comments below.
---