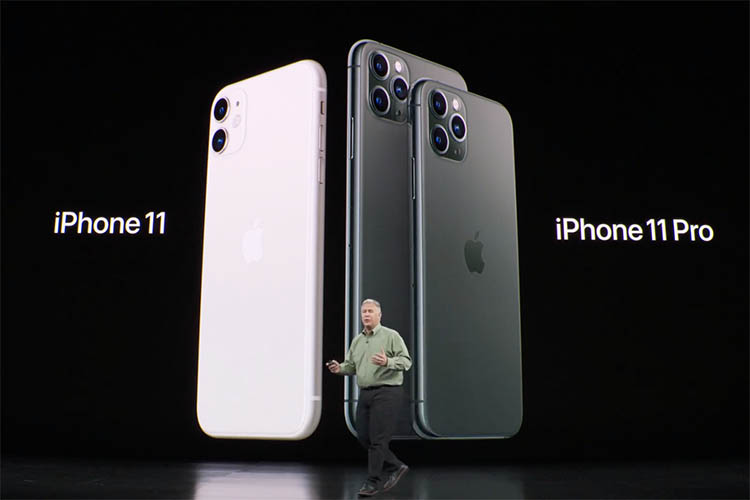 Apple didn't mention anything about its rumored tracking tags at the iPhone launch event on Wednesday, but the company has now confirmed the presence of the ultra-wideband U1 chip in the iPhone Pro and Pro Max. According to the company, one of the notable features enabled by the chip is enhanced AirDrop capabilities, whereby users will be able to simply point their iPhone at someone else's for faster file transfer.
According to Apple: "The new Apple‑designed U1 chip uses Ultra Wideband technology for spatial awareness — allowing iPhone 11 Pro to precisely locate other U1‑equipped Apple devices. It's like adding another sense to iPhone, and it's going to lead to amazing new capabilities. With U1 and iOS 13, you can point your iPhone toward someone else's, and AirDrop will prioritize that device so you can share files faster. And that's just the beginning".
Apple Tag? pic.twitter.com/G3hM8oiQLZ

— Joe Rossignol (@rsgnl) September 10, 2019
That last line, especially, suggests that the chip might facilitate more useful features in the future, although, that doesn't necessarily confirm the rumored Apple Tags. Meanwhile, the MacRumors report that originally revealed the so-called 'Rose' co-processor (now officially named 'U1'), also claimed that the chip will use data from the phone's sensors to ascertain not only the device's physical location, but also its positioning.
As per the report, it will be somewhat similar to Apple's M-series motion co-processor, which currently integrates data from the compass, gyroscope, accelerometer, barometer and microphones, but is expected to be able to process significantly more information from many more sensors. As such, it will not only help pinpoint the exact location of iPhones and Apple Tags, but is also said to help with a new AR feature called 'People Occlusion' that Apple announced at its WWDC event earlier this year.
---