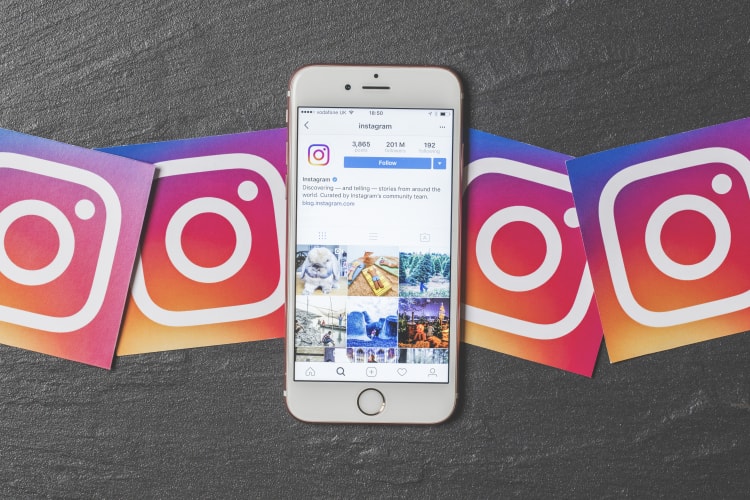 Facebook's image sharing platform, Instagram, is constantly adding new features to the app in order to keep its users interested and away from rival Snapchat. While the platform has previously copied features from Snapchat, it does have its fair share of 'original' features. Now, according to a recent report from TechCrunch, Instagram might introduce a new Portrait Mode for its Stories Camera.

The feature was first reported by Ishan Agarwal, who conducted an APK teardown of the latest Instagram release. In his teardown, Agarwal noticed a new icon, labeled 'portrait_shutter_icon', alongside icons of other shutter modes available in the app. While Instagram hasn't confirmed any details, the new mode is expected to mimic the portrait mode found on the Pixel 2 and the iPhone X. Since Snapchat offers no such features, Instagram might be able to cash in on the opportunity.
So, I have some more leaks to share. You must have already got to know about portrait mode feature. But, as you can see, there is slow-mo Feature also which is present inside the Instagram APK. This could help us to shoot slow-motion videos inside Instagram Stories Camera. /1 pic.twitter.com/P8xZDC63Wy

— Ishan Agarwal (@ishanagarwal24) March 6, 2018
Another feature I found inside the Instagram app is 'Close Friends'. This is speculation but I think it would allow you to choose your friends whose stories you want too see first. This would be great considering the fact that our best friends' stories often get lost b/w others. pic.twitter.com/J3istCSHXI

— Ishan Agarwal (@ishanagarwal24) March 6, 2018
Since then, Agarwal has also tweeted about more such features discovered in the Instagram APK, including a 'Slow Mo' shutter mode and a 'Close Friends' feature. Instragram is expected to release a bunch of other features as well, including starrted messages, search filters and data download, which were reported earlier today. Additionally, the platform is reportedly developing a voice and video calling feature, which was also spotted by Agarwal late last week.
---