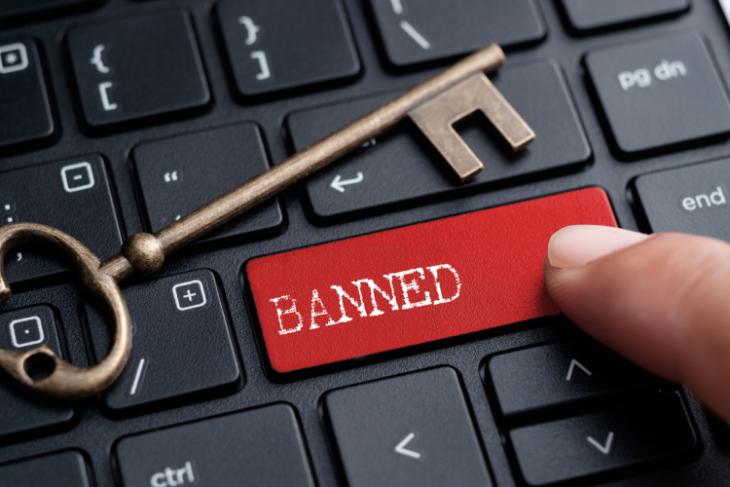 The Indian Government has directed the removal of 14 mobile apps from the Google Play Store and Apple's iOS App Store in India, citing national security reasons. The list of banned apps includes Enigma (100k+ downloads), MediaFire (10M+ downloads), and many more. So, continue reading below to know more.
List of 14 Banned Apps in India in 2023
This fresh wave of mobile app bans comes under Section 69A of the IT Law of India. As per information shared by several intelligence agencies with the Central Government, the now-banned apps were supposedly used in Kashmir for communication between terrorists and their supporters. The government also believes that these apps played an active role in spreading terrorist propaganda.
Based on the information, the Ministry of Electronics and Information Technology (MeitY) issued an immediate ban on the relevant apps. Another reason for the ban is that none of these apps have any active representatives in India. This means that the government's mandate to be able to seek information stands redundant here. The list of newly banned apps in India are:
Crypviser (10K+ downloads)
Enigma (100K+ downloads)
Safeswiss (100K+ downloads)
Wickrme (10M+ downloads)
Mediafire (10M+ downloads)
Briar (1M+ downloads)
BChat (100K+ downloads)
Nandbox (1M+ downloads)
Conion (10K+ downloads)
IMO (1B+ downloads)
Element (1M+ downloads)
Second line (5M+ downloads)
Zangi (10M+ downloads)
Threema (1M+ downloads)
While not every single app has been removed from the Play Store just yet, the developers are expected to act proactively. The same goes for the iOS App Store.
In the past few years, India has been actively banning apps with connections to China, mentioning security and privacy concerns. Apps like PUBG, Garena Free Fire, betting and loan apps, TikTok, and several others are no longer available in India. With the freshly imposed bans, the total tally of apps banned in India stands at 288. So, what do you think of this new ban wave? Do you regularly use any of these apps? Comment your thoughts below.