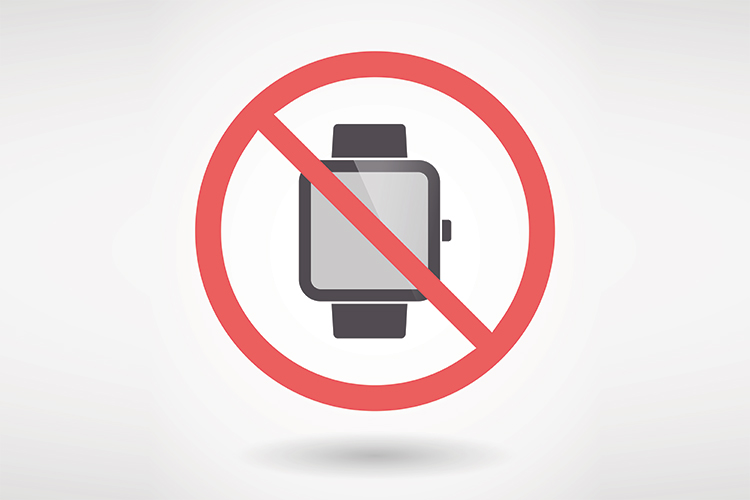 In a bid to avoid any allegations of match-fixing, the International Cricket Council (ICC) has warned players to stop wearing smartwatches during play. The warning came after a few members of the Pakistan cricket team were seen sporting smartwatches during the opening day of the ongoing test series against England at the Lord's stadium in London.
According to a recent report from Reuters, the players were cautioned by an ICC anti-corruption officer at the game. In a statement regarding the incident, the ICC was quoted saying:
"Communications devices are prohibited within the player and match officials area. No player is allowed to be in possession of or use a communications device which is connected to the internet whilst there…Smartwatches in any way connected to a phone or Wi-Fi or in any way capable of receiving communication are not allowed and as such we will be reminding players that such devices must be surrendered along with their mobile devices on arrival at the ground on match days."
Two players from the Pakistani team, namely Babar Azam and Asad Shafiq, were wearing smartwatches while fielding during England's innings, but there was no suggestion of any wrongdoing on their part. Pakistani bowler Hasan Ali wasn't sure which of his team mates were involved and was quoted saying:
"I didn't know who was wearing them but yes, the ICC anti-corruption officer came to speak to us and they told us this is not allowed…Next time nobody will wear them."
It's worth noting that only match officials, including the umpires, are allowed to keep any communication devices on them during play. Players are not allowed to keep any communications devices, not even in the dressing rooms, and are required to submit them before the commencement of the match.
Match-fixing has become a major concern for the ICC over the last few years and the governing body is taking significant steps to curb the practice in both international and domestic cricket.
---