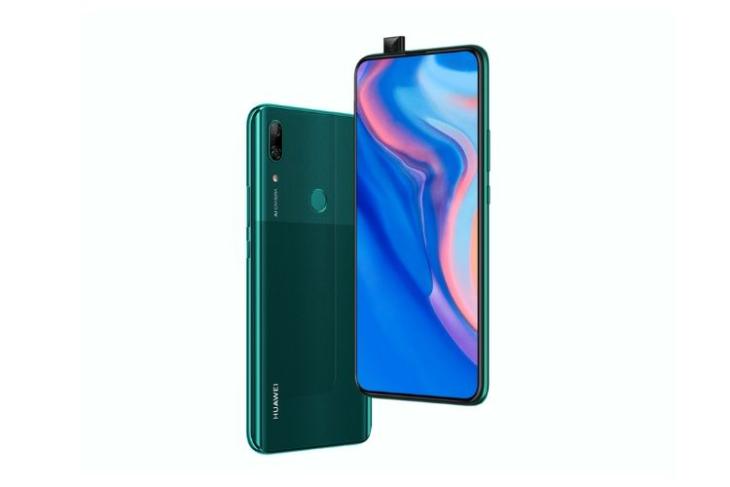 Waterdrop notches will soon be a thing of the past as pop-up camera phones are now taking over the Indian market. Every phone maker, ranging from Vivo to Xiaomi has adopted this mechanical component to offer a bezel-less, fullscreen experience to its consumers. Well, we can add another name to this list as our industry sources tell us Huawei is also planning to launch a pop-up camera phone by the end of July.
According to our sources, Huawei looks to introduce its first smartphone with a pop-up camera in India very soon to take on the recently launched Realme X and Redmi K20's. "The new smartphone is likely to arrive in India by the end of this month (July itself)," revealed our sources.
The further added that Huawei will cater to millennials with the upcoming smartphone, offering innovations such as a fullscreen display and an auto pop-up camera in tow. It strives to create a buzz in the mid-range segment with this upcoming smartphone.
Well, this lines up with a recent leak from Ishan Agarwal, who took to Twitter to show renders for Huawei's upcoming pop-up camera phone. The build and dual-tone design surely looks similar to the Huawei P Smart Z, which is the Chinese giant's first pop-up camera phone which was launched earlier this year.
The only difference one can spot here has to be the triple camera setup on the rear as opposed to the dual-camera module on the P Smart Z. This smartphone is powered by Huawei's Kirin 710F chipset, coupled with 4GB RAM, 64GB storage, EMUI 9.0 and huge 4,000mAh battery. The display size here is the same as the Redmi K20, but it's an LCD panel.
Another Pop-Up Camera Phone with Triple Back Cameras is coming to the budget segment in India very soon to compete with devices like realme X and Redmi K20! It's from Huawei but I don't know with what name it will be launched here. Excited, aren't you? #HUAWEI pic.twitter.com/VRw6OCVpFP

— Ishan Agarwal (@ishanagarwal24) July 15, 2019
We expect the company to upgrade the internals and cameras of the P Smart Z to make their offering more capable and competitive. The Kirin 710 should definitely be replaced with the newly launched Kirin 810 chipset, which is said to offer better performance than the Snapdragon 730 on the Redmi K20. And adding another camera into the mix is their choice, to be honest. We can make do with two sensors as well.
As for your expected pricing, our industry sources tell us "the new smartphone will be launched at a highly competitive price" to tackle both the Realme X and Redmi K20 on either end. This means Huawei's pop-up camera phone could be priced at around or under Rs. 20,000 and that would make it a really attractive pick for consumers.
What are your thoughts on this upcoming Huawei pop-up camera phone? Let us know down in the comments section.