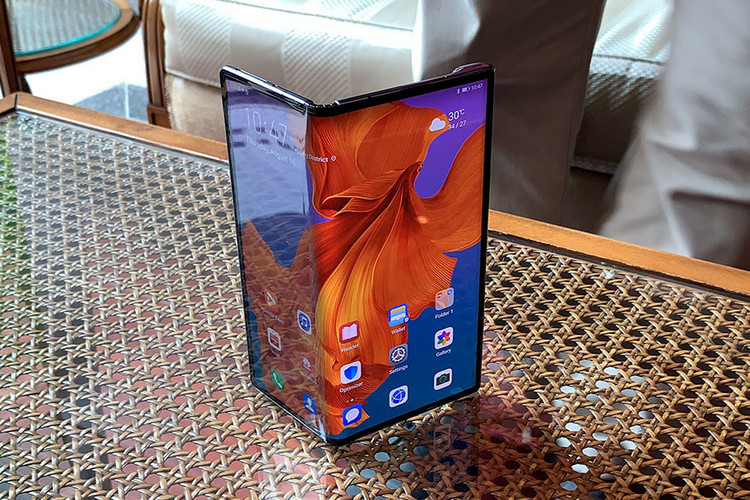 Many of us expected 2019 to be the year of foldables, but we've only seen a couple-odd phone makers adopt the new form factor. Royole FlexPai may be the first foldable to ever launch and go on sale, followed by the Samsung Galaxy Fold. But, it now seems like their prime contender, the Huawei Mate X, is also launching to offer users a new experience – minus some essential Google apps.
Galaxy Fold has re-launched in Korea and is scheduled to go on sale in the United States from September 27. Huawei is now looking to follow suit next month, which is when CEO Richard Yu says that their foldable smartphone will finally go on sale. Huawei announced the Mate X at MWC 2019 in February this year and we got a chance to go hands-on with the device:
Huawei Mate X was initially said to go on sale around July, but multiple delays have now pushed back the launch. Richard Yu addressed the Mate X delay at IFA 2019 saying "The manufacturing of this phone is not only very expensive but also has some challenges for volume and mass production." It was further added that the rapid rollout of 5G and the time taken by app developers to adapt their apps to the foldable format has also forced them to delay the release.
I bet a lot of you must already be aware of the Falcon Wing foldable design and major specifications of the Huawei Mate X, but here's a quick recap as things some specs do appear to have changed. The foldable is now rumored to launch in two configurations. Huawei's original Kirin 980 chipset variant and a newer Kirin 990 5G variant, with the updated quad-camera setup borrowed from P30 Pro. And sadly, no Google apps. Yes, Huawei Mate X could join the Mate 30 and debut without any Google services or apps.
Apart from this, the rumors don't mention any other changes to the device's hardware specifications. This means it is still expected to sport an 8-inch (2,480 x 2,200p) OLED panel, up to 12GB of RAM, up to 512GB of storage and a 4,400mAh battery. We expect Huawei to officially talk about Mate X sale details at the Mate 30 series launch.
---