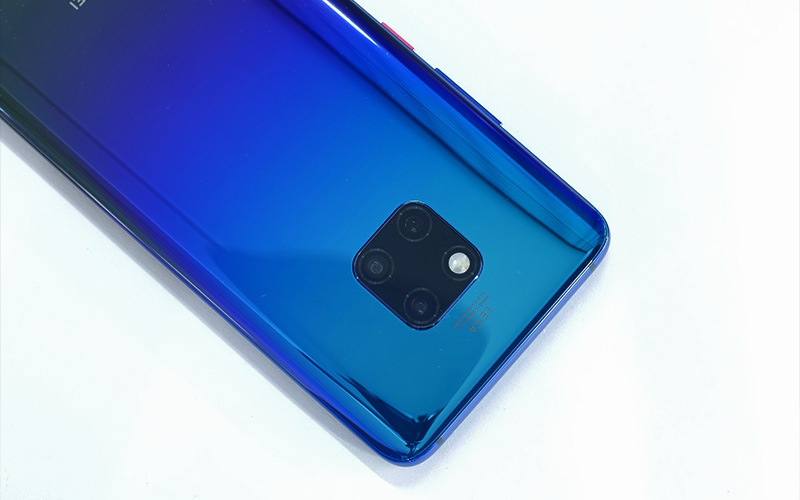 We're almost at the end of 2018, and the most important phones of the year have already been launched. Honestly, not a lot of phones managed to piqué my interest this year, so I wasn't expecting anything spectacular to drop out of the blue. But that's exactly when Huawei announced it's bringing the Mate 20 Pro to India. 
Fast-forward a few weeks later, an elegant black box carrying the Twilight variant of the Mate 20 Pro was waiting for me on my desk. Well, I've spent every waking moment of the past few days with the Mate 20 Pro, and let me tell you that this phone has a lot going for it.
Now that the Mate 20 Pro has been launched in India for Rs 69,990, here are my first impressions of the phone. In short, there's a lot more to it than what meets the eye when you first see the Mate 20 Pro. And here's why: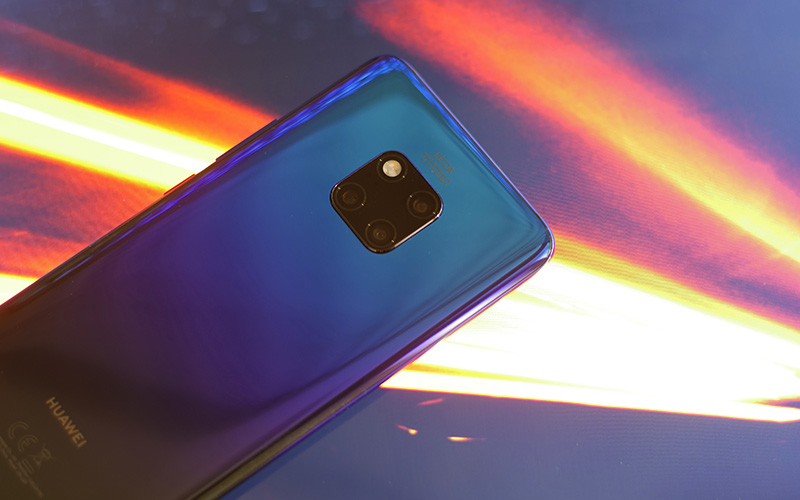 Huawei Mate 20 Pro Specs
Specs are important, right? You bet. Well lucky for you, the Mate 20 Pro is a spec monster. From the new 7nm Kirin 980 processor, to a triple-camera setup at the back to fancy fast charging, the Mate 20 Pro has it all. Here, check it out –
Display
Huawei FullView Display; 6.39-inch curved OLED panel; 3120 x 1440 pixels; 19.5:9 aspect ratio,
DCI-P3 HDR support
SoC
Kirin 980 SoC (4 x Cortex-A76 at 2.6 GHz + 4 x Cortex-A55 at 1.8 GHz)
GPU
Mali-G76 GPU
RAM
6 GB
Storage
128 GB + Nano Memory Card support
Primary Camera
Triple Rear Cameras (40MP f/1.8+ 20MP f/2.2 + 8MP f/2.4)
Rear Camera
24MP Front Camera
Battery
4,200 mAh with 40W Huawei SuperCharge support
Connectivity
USB Type-C, NFC, No headphone jack
Software
Android 9 Pie,
EMUI 9

Design & Build
Before I give you my two cents on the design and build quality of the Huawei Mate 20 Pro, let me get this straight – it is one of the most beautiful smartphones ever! Yes, I've used the phone long enough to draw that conclusion. Every time I pick up the device, I am impressed all over again, which is something that I can't say for any other phone that have launched this year.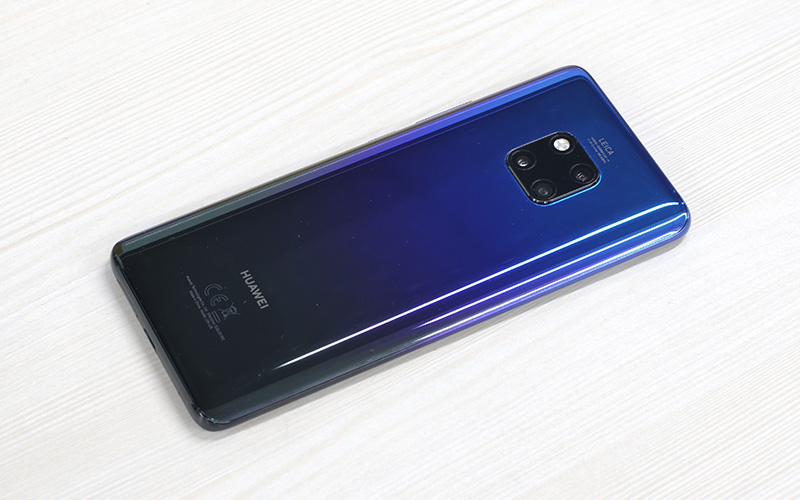 That, however, doesn't change the fact that it feels like a Samsung flagship phone in hand. The Mate 20 Pro has a glass-sandwich design with aluminum sides. And guess what? The glass, both on the front and the back, is curved. So, it almost feels like you're holding a Galaxy S9+. Heck, it even looks like one. In fact, I've had a few people asking me if it was the Galaxy S9+ with a notch? But I'd like point out that the Mate 20 Pro feels both, slimmer and lighter, although that's not necessarily the case when you look at the specs sheet.
Every time I pick up the Mate 20 Pro, I am impressed all over again!
As you can see, I have the Twilight variant of the phone, but you can also get it in Emerald Green in India. And did I tell you the phone literally sticks to the palm of your hand?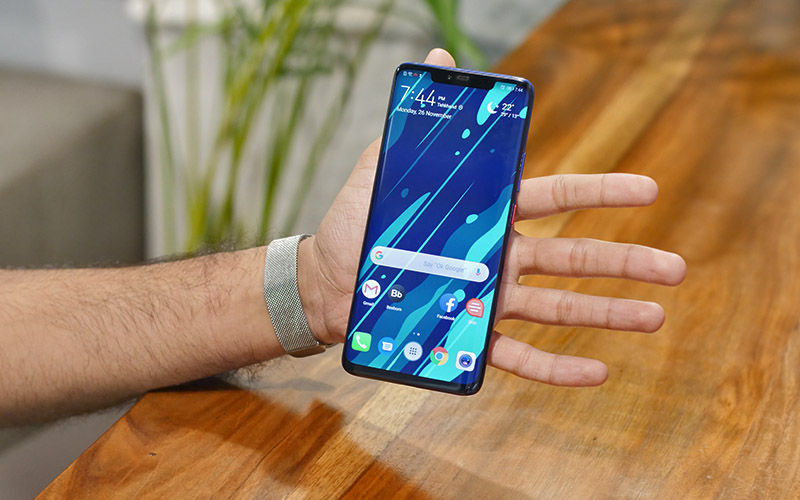 The Mate 20 Pro has a 6.39-inch FullView display, which also has an in-display fingerprint scanner. Just like the P20 Pro that launched earlier this year, the Mate 20 Pro has a notch. It is, in fact, wider this time around, but I am not complaining as it houses dedicated Facial Recognition hardware for a secure operation, complete with a Dot Projector, Flood Illuminator, and all that good stuff.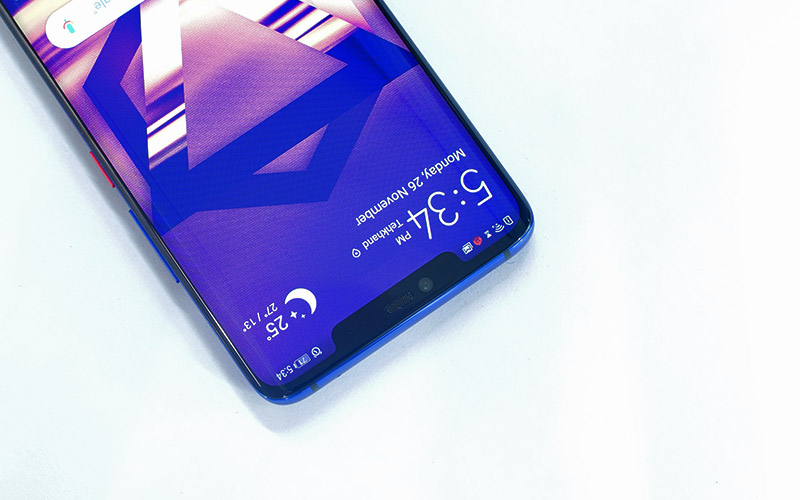 Both the in-display fingerprint scanner and the facial recognition hardware seem to work fine, but I'll definitely be testing in some challenging situations for the full review.
The Mate 20 Pro has IP68 rating for dust and water resistance, and it supports fast-wireless charging. Heck, you can even use the Mate 20 Pro to charge any Qi-compatible devices, thanks to the gimmicky yet super impressive reverse wireless charging.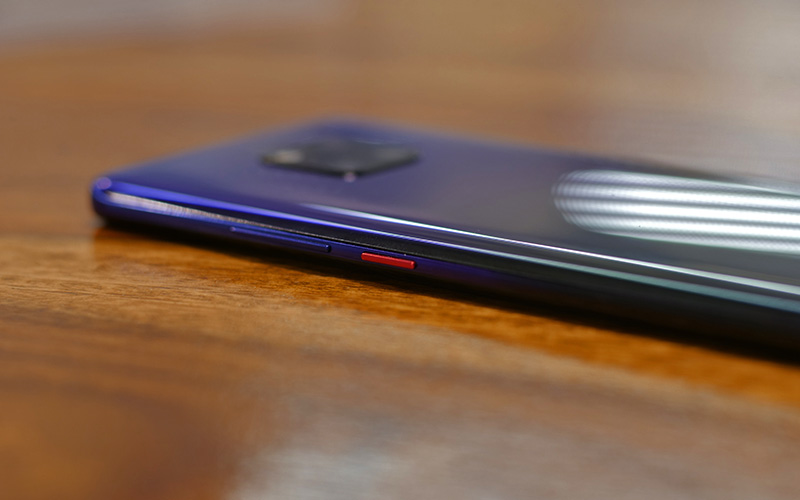 Lastly, I'd like to talk about the speaker situation on this phone because, as you can see, there are no visible speaker grills. Well, that's because the sound comes out of the USB Type-C port and the earpiece at the top.
Display
The Mate 20 Pro, as I mentioned earlier, comes with a 6.39-inch AMOLED display with a resolution of 1440 x 3120 pixels. It has an aspect ratio of 19.5:9, which means it's a relatively tall device. But it's much narrower than most other phones, so I personally had no issues holding and using it.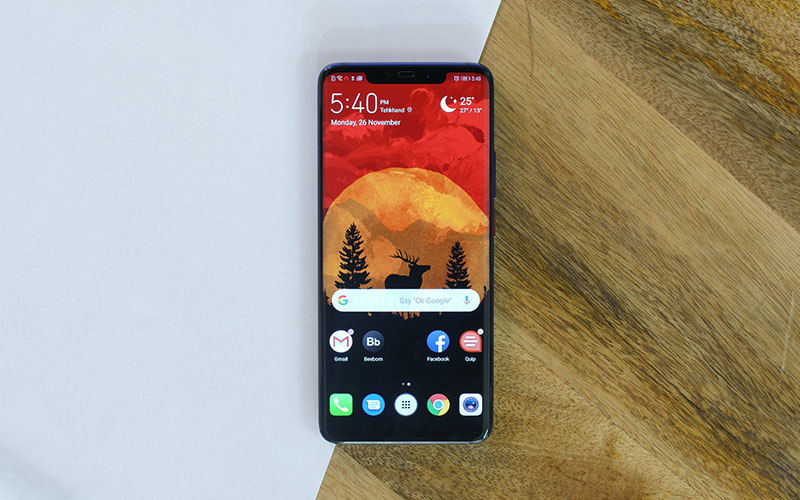 The protective Gorilla Glass on top of the display is very reflective, and the panel doesn't get as bright as I'd like, so I did have some trouble while using it in direct sunlight. It's an OLED panel, so it shows vibrant colors and deep blacks, which is exactly how I like displays.
Camera
What often separates the top-tier phones from the rest are the cameras. Well, the Huawei Mate 20 Pro has three of them. The setup includes a 40MP Wide Angle 27mm, f/1.8 shooter, a 20MP Ultra Wide Angle 16mm, f/2.2 lens, and an 8MP 80mm 3x Telephoto f/2.4 lens with OIS. On the front, there's a 24MP f/2.0 camera.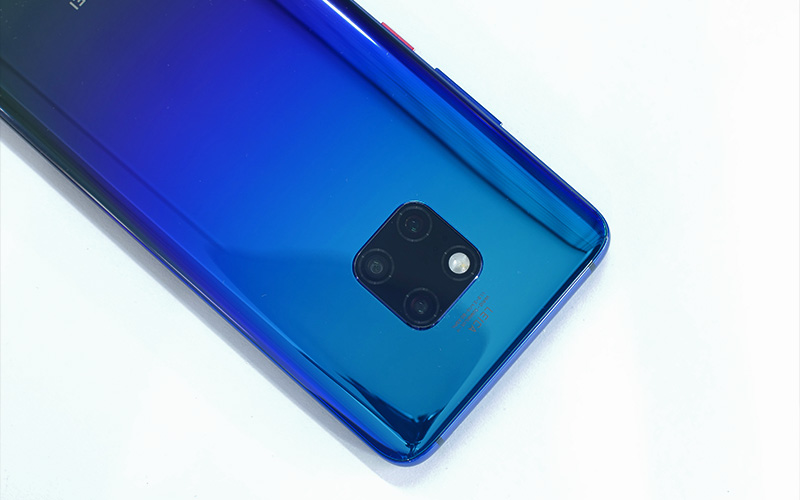 Having used the P20 Pro, I had a lot of expectations from the cameras of the Mate 20 Pro. I have a lot to say about the cameras, but I'll reserve my judgment for the full review with a detailed round up. For now though, let's just say that the photos are aesthetically pleasing and look good on the phone's screen. Needless to say, they'll suffice your Instagram needs. Here, check out some samples yourself:
Huawei Mate 20 Pro Camera Samples: Daylight
Huawei Mate 20 Pro Camera Samples: Night Mode
Huawei Mate 20 Pro Camera Samples: Aperture Mode
Hardware & Software
The Mate 20 Pro is one of the first phones with the 7nm Kirin 980 SoC. Much like Apple's new A12 Bionic chip, Huawei has improved both the CPU/ GPU and AI performance. I haven't had the chance to push the chipset to its limit yet, both I can say that it is as fast as any other recent Android flagship out there.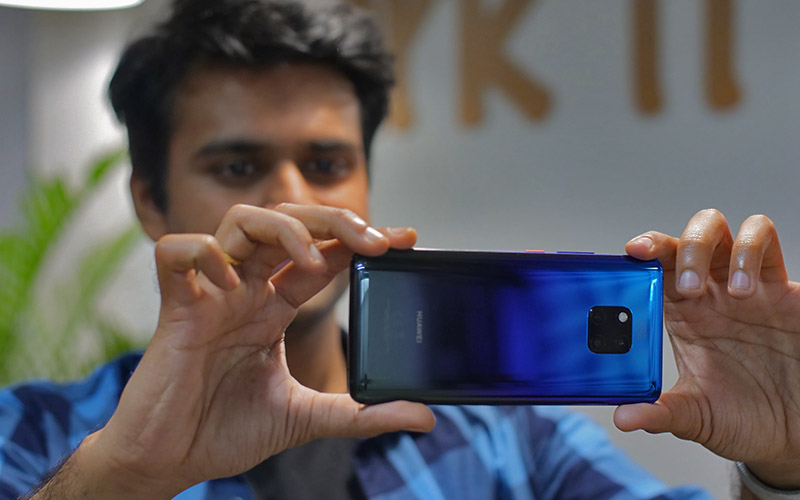 Thanks to the GPU Turbo technology, I had a pleasant experience during my casual gaming experience playing some titles like PUBG Mobile, Asphalt 9, etc. It packs 6GB of RAM and 128GB of internal storage, so you can load it with a ton of apps and games, and not worry about any performance issues.
The Mate 20 Pro also has an enormous battery. Inside the lithe body, there's a 4,200 mAh battery that's running the show. Thanks to SuperCharge 2.0, the battery charges wickedly fast. It's almost funny when I think about the fact that Huawei ships a superfast charger inside the box, whereas Apple wants to extort more money for a charger that's not even in the same ballpark as this fast-charging technology.
Moving on to the software side of things, the Mate 20 Pro is running on EMUI 9 that's built on top of Android 9 Pie. It's wildly different from the version of Android you'll find on, say, a Pixel, but at least EMUI is not a poor knock off iOS as it once used to be. There are some really handy features that you can take advantage of.
Huawei Mate 20 Pro Price and Availability
The Huawei Mate 20 Pro will go on sale in India starting December 3. It carries a starting price of Rs. 69,990, and it will be exclusively available on Amazon India.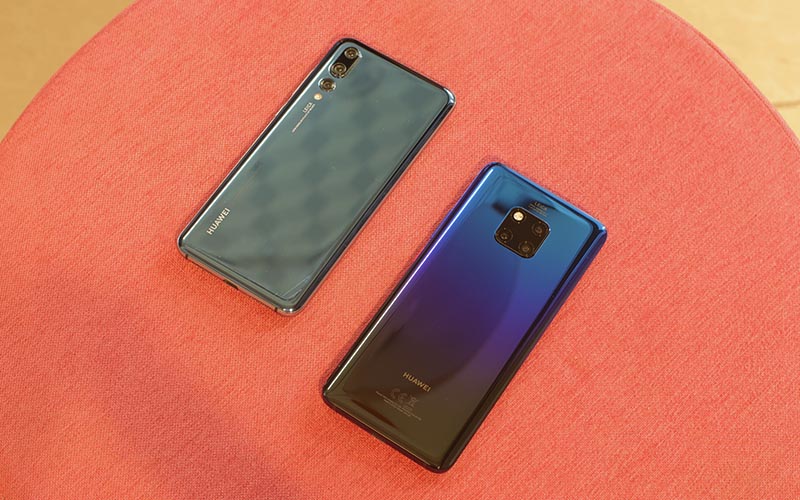 Now, that's a hefty price tag for a smartphone that's trying to compete with big boys in a highly saturated market. So, it it worth the asking price? Well, I'll be putting the Mate 20 Pro through its paces in the next few days, and I think I'll be able to answer that question for you in my full review.
---