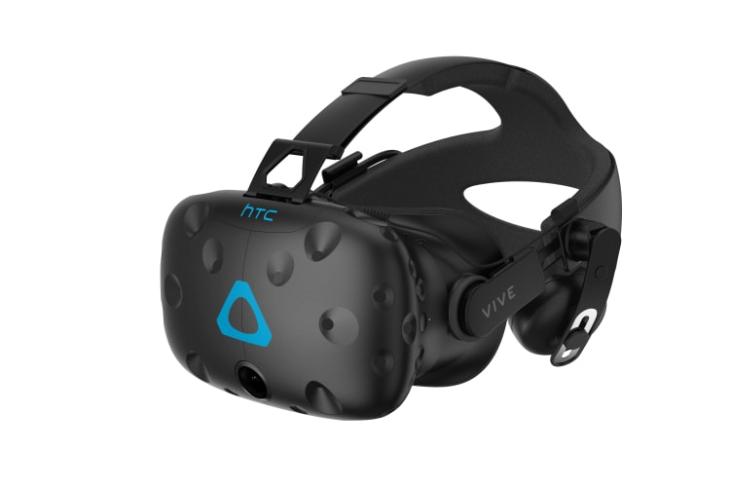 HTC has formally brought its Vive VR headset and platform to India, but it's not available for everyday consumers just yet. The company has launched the HTC Vive Business Edition platform in India, making a play for the VR content market before users.
The Vive Business Edition is available to buy from today and allows individuals and organizations to order Vive VR systems with additional services adapted for business and commercial environments. The Vive Business Edition system is priced at Rs. 1,26,990.

The business edition package comes with a full Vive VR system along with commercial licensing and a 12-month limited warranty. Businesses can either buy the product individually or they can place orders for large quantities. In the press release, Mr. Faisal Siddiqui, President – South Asia at HTC said,
"Vive BE is reshaping the future of business operations by offering them a complete VR ecosystem. Built to scale with growing business requirements, Vive BE delivers an exceptional experience and innovative solutions that address the growing business needs of companies globally. As a part of our Vive focus in 2018, we plan to expedite the growth of our partner through application of Vive technology across key areas like gaming, entertainment, automotive, engineering and medical amongst others."
HTC Vive Business Edition: Product and Included Accessories
As mentioned The HTC Vive Business Edition comes with the complete Vive BE System and a 12-month limited warranty. The products included in the Vive Business Edition System are as follows:
Vive BE Headset
Vive BE Controllers x2
Vive BE Base Stations x2
Vive BE 3-in-1 Cable
Vive BE Face Cushions x4
According to the press release, the aim of Vive Business Edition is "to provide businesses with premium virtual reality experiences that offer unlimited perspectives to inspire product ideation and creation."
HTC Vive Business Edition Specification and System Requirements
If you are a business who is planning to buy to the HTC Vive BE, here are the main specifications and system requirements to help you figure out if the product is for you or not.
Specifications
Name
HTC Vive Business Edition
Product Type
VR Headset
Connectivity
Bluetooth
Ports
1 x HDMI, 1 x Microphone, 1 x Micro USB,
1 x USB 2.0, 3.5 mm Headphone Jack
Field of View
Field of View
Screen
Dual AMOLED 3.6 diagona
Refresh rate
90 Hz
Resolution
1080 x 1200
Sensor
Gyro,Proximity,G-sensor,
SteamVR Tracking
Operating System
Windows
System Requirements
Graphics
NVIDIA GeForce GTX 1060, AMD Radeon Pro WX 7100,
Quadro P4000, FirePro W9100 equivalent or better.
Processor
Intel i5-4590, Intel Xeon E3-1240 v3, equivalent or better
RAM
≥ 8GB
Video out
HDMI 1.4, DisplayPort 1.2 or newer
Operating system
Windows 8.1 or later, Windows 10
Pricing and Availability
As mentioned, the HTC Vive Business Edition is available to buy from today and is priced at Rs. 126,990. Businesses can order their Vive BE either from Amazon or Imol.